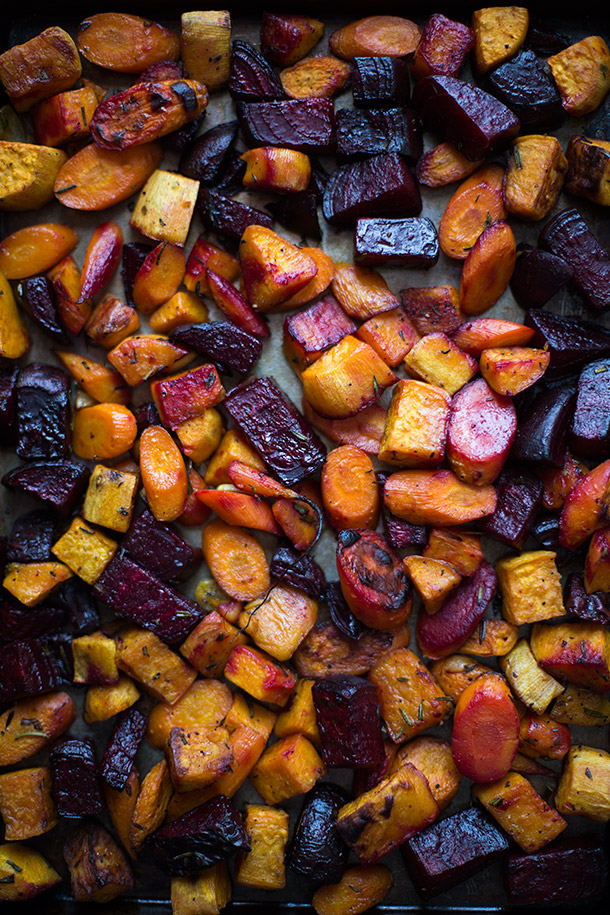 When I was planning my cookbooks release party that happened a little while back I had to organize a menu for what we were eating. The up side of doing that was that I was able to satisfy the control freak in me and have everything that I wanted served to be there. But of course the down side was a massive amount of work added to the many deadlines that come with planning any sort of thing. Then again it could just be me being a terrible planner, I'm good at putting things of until the very last second.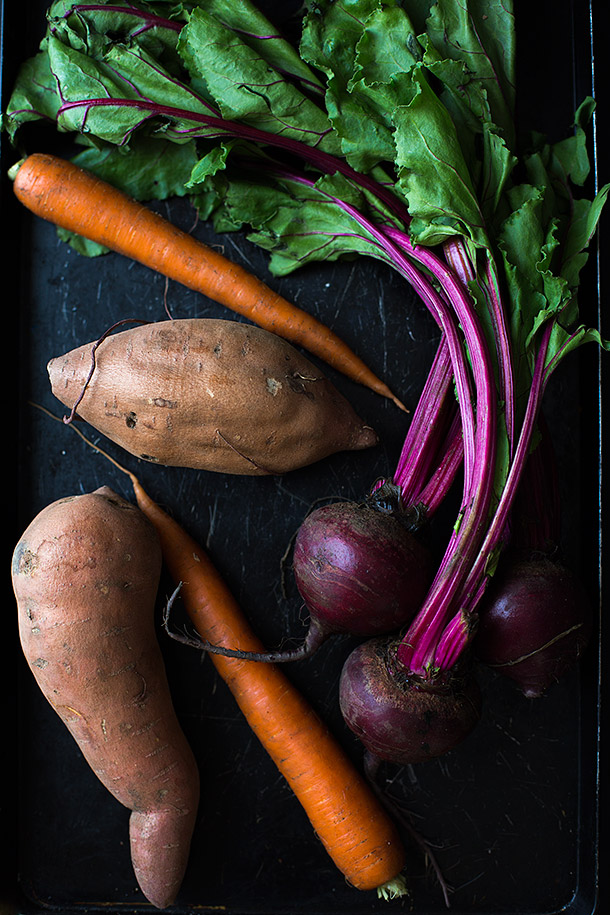 One of the  many dishes that I had prepared for the party were these root vegetables. We utilized only seasonal and local root vegetables from a local farm that's nearby my favorite farm Yonder Way Farm. To my surprise people kept coming up to me asking me to clarify wether or not there were beets inside the root vegetables because they "hated beets but loved these". Well folks, that's the magic behind roasting vegetables. The outcome is a sweeter, slightly nutty tasting, and far more deeply flavored morsel; or more specifically, root.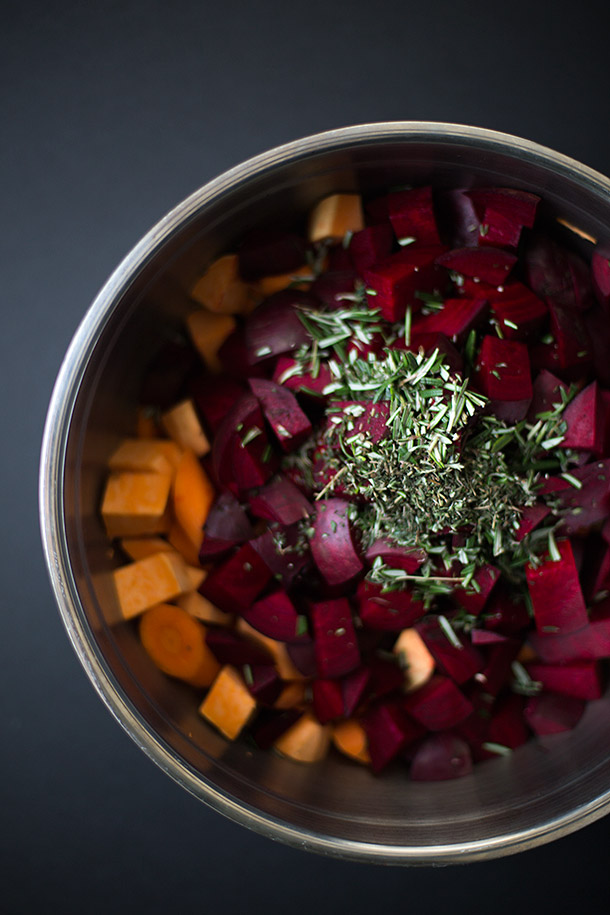 An interesting thing to note is that everyone thought the recipe I had generalized for the catering company Royers was super simplistic yet everyone thought it was some sort of elaborate concoction. It really is quite wonderful to let beauty through simplicity shine by using fresh local vegetables. I also love how they get a little tie dye colored due to getting stained by the rich red from the beets. Although they make your cutting board look like a murder scene they tend to make other vegetables look quite pretty as long as you aren't too violent with your mixing.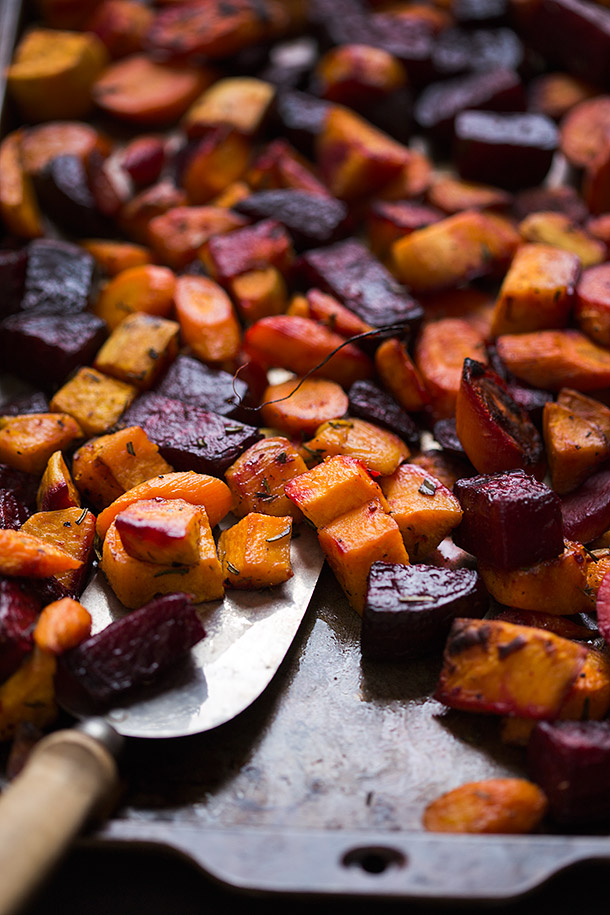 Roasted Root Vegetables
A simple and easy root vegetable medley roasted to tender and sweet perfection.
Ingredients
7 large carrots sliced at a diagonal
2 large sweet potatoes peeled and cut into 1 inch cubes
3 medium sized beets cut into 1 inch cubes
3 cloves of garlic thinly sliced
1½ tablespoons fresh rosemary chopped
½ tablespoon fresh thyme chopped
¼ cup butter or lard, melted (really you can use any cooking fat you want here, these are just my two personal favorites to use in this)
salt and pepper to taste
Instructions
Preheat the oven to 400 degrees fahrenheit and line a rimmed baking sheet with foil.
In a large bowl add the carrots, sweet potatoes, and beets. Add the garlic, rosemary, and thyme, then pour over the melted butter or lard or fat of choice. Season with salt and pepper and toss well to coat.
Spread the root vegetables over the foil lined baking sheet so they are in a single layer and place in the oven for 40-45 minutes or until tender and lightly caramelized on the outside, shaking the tray and tossing them around a couple of time to ensure even cooking. Optionally, you can broil them for about 3-4 minutes after their done to get some extra caramelization on the outside of them.
Notes
These go wonderfully as a side served with a salad or just about anything!