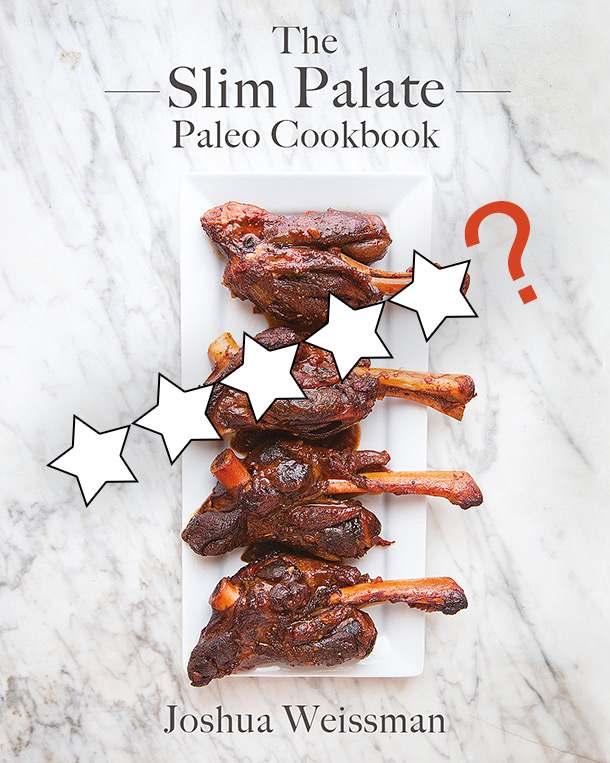 Since my cookbook released it has been quite hectic lately. In both a good and bad way, I never knew I could be this busy at 18 years old! Nonetheless It's a completely surreal experience especially with me going on my book tour now! I'm starting this saturday so come see me March 22nd. I'll be at Corner Table for a signing so be sure to check out the Eventbrite page to RSVP for that!
In addition to all of these wonderful things happening I've also had some people blogging and giving me praise for my book already and I'm humbled by the response so far. By the way, if you have gotten a book from me I would really be grateful if you could leave me a review on Amazon letting me know what you think because reviews within the first week is critical to how the book does and I want to see what everyone is thinking. Anyway, without any more side tracks, here are some of the different posts and reviews of my book so far.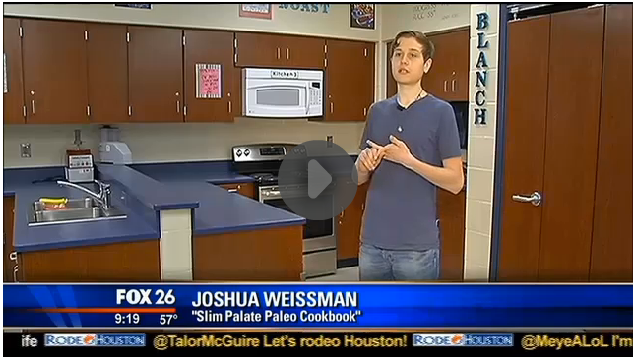 First things first, I had to share this in case any of you missed it. I was actually on my local news station last week and you can check it out by clicking the image above or clicking here!
The Review Posts:
The Spunky Coconut did a review and adapted my Indian Cauliflower Couscous – "It's beyond stunning. I know I said that to you already, but I can't stop saying it!"
Liz Wolfe did a wonderful video review and comedic post of my cookbook –  "The great thing about this book is that while it's filled with artful photography and flavorful, gourmet-quality foods, the recipes are elegantly simple. Which is important to me, because I'm a complete loser in the kitchen."
The Domestic Man and I are doing  a tale of two chills and testing each other chills out. Here he talked about my book and recipe and is hosting a giveaway – "The book is gorgeous – peppered with stunning photography across a simple, clean layout. It's very impressive and encourages you to flip through and earmark many of the recipes."
In my cookbook I talk about ending any fears of fat and saturated fat and eating more of it and that really hit home with Primal Belly, so she gave me a glowing review and did a giveaway – "Joshua has been on an incredible journey and I must say, I'm a bit jealous. I wish that I had figured all this out when I was his age and still had my whole life ahead of me. I think it takes immense willpower, at any age, to do the 180 he has done, but to do it at such a young age, speaks volumes of his character and will, in my opinion."
A Girl Worth Saving went straight for my brownies recipe when she got her copy then she did a review and giveaway – "I'm going to give this a solid 5 stars in my book and suggest you head over to Amazon right now and buy it!"
Heather Spergel made my coconut macaroons and loved them – "Sometimes recipe books overwhelm me, but not this one.  I can find what I need easily and I'm inspired to try new things."
Civilized Caveman shared my pancakes recipe from the book – "What kills me is Josh's natural photography skills. Most of us in the food blogger world have practiced for years to hone our photo abilities"
Fed and Fit made my broccoli soup, shared the recipe and did a giveaway. This is one of my favorite recipes from the book because it shows the beauty behind simplicity when using fresh ingredients – "The #sppcookbook is a fabulous, unique publication that presents a refined Real Food nutritional vision, absolutely mouth-watering recipes, stunning photography, and articulate narratives that are beyond impressive."
The Paleo Parents did a fun dinner party  and hosted a giveaway with my cookbook and my buddy Russ Crandall's book. They also shared the recipe to my roasted cabbage wedges with cilantro lime vinaigrette – "At only 16 years of age, he had decided to take his health into his own hands and change his life by embracing a healthier style of eating. Braving the slings and arrows of outrageous teen peers, he completely recovered his health and lost an astounding amount of weight."
_______________________________________________________________________________
Around the web: 
Examiner.com interviewed me about cookbook – "Now a slim teenager who has shed 130 pounds since his highest weight, Joshua focuses on nourishing his body "with nutrient dense foods while avoiding any poisonous or troublesome foods along the way like gluten.""
The Kitchn has me share 5 of my favorite recipes that even your teen will love – "There aren't many high school students who cook dinner almost every night for their parents, so we decided to ask this talented food blogger (and now cookbook author)…"
Kendall Kendrick interviewed me on her podcast Born Primal where we talked about my book and story – "Joshua has taken his journey to the next level by blogging at Slim Palate and putting together this tremendous cookbook, The Slim Palate Paleo Cookbook."
Cookbooks 365 shared my Roasted Asparagus with Hazelnuts and Lemon – "He was all of 16 years old. His approach to changing his diet and cooking for himself and his (lucky) family drew enough of a following to earn him his first cookbook at the ripe old age of 18. Vive la jeunesse!"
Primitive Wellness interviewed me on their podcast Paleo Uncensored, but don't worry we were very "clean" –"This week we welcome the incredibly talented (incredibly still in high school) Josh Weissman to the show to chat about his brand new cookbook, The Slim Palate Paleo Cookbook.
Like I said in the beginning of the post, I'm absolutely humbled by the response by everyone. It really does bring me a lot of joy knowing that I am actually making a difference with my cookbook and story. If you want to help me out I would love it if you could leave me a review on the Amazon page if you already have the book and if you don't already have it maybe consider grabbing a copy if this seems like something interesting to you.  Also, don't forget to keep checking my book tour page as I will constantly be updating that page.