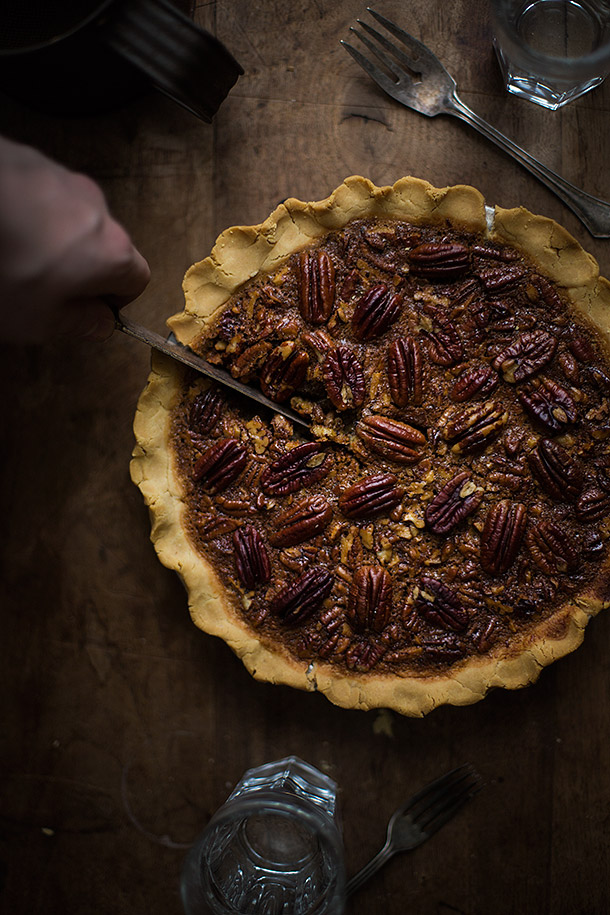 Ah pecan pie, a beloved old friend. Useful at all times of the year and not just the Holidays. I've been doing a lot of experimenting lately on creating some old favorites like this one. Surprisingly pecan pie was actually the easiest to replicate out of the other catastrophes. I looked at some other recipes, including the one that Karo the corn syrup company recommends, and decided to simply replace their sweeteners with with maple syrup and coconut sugar for the filling.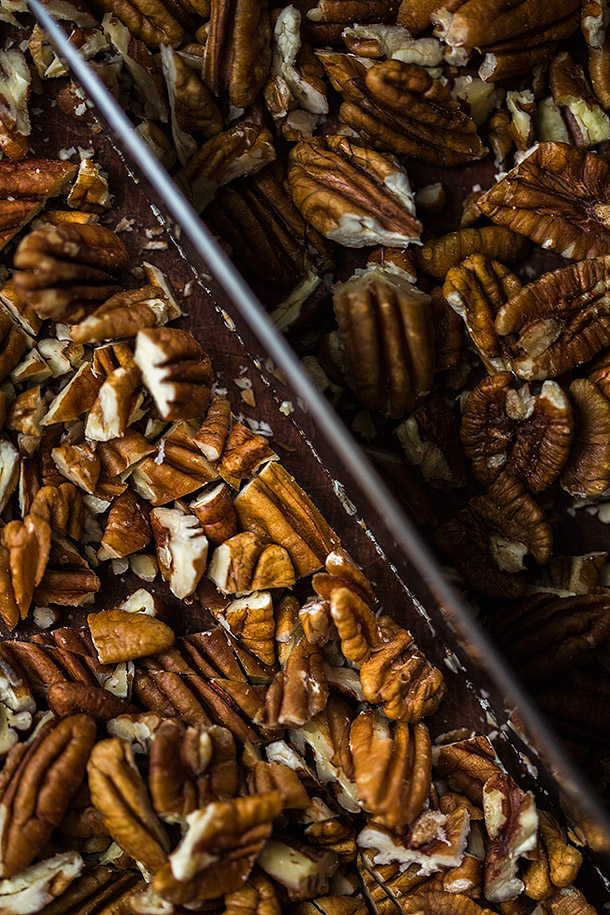 I figured I might as well try to reduce the sugar content as much as possible, and that's about as far as I could go. Lucky for me, it worked on the first try with a corn syrup and refined sugar free filling resultant.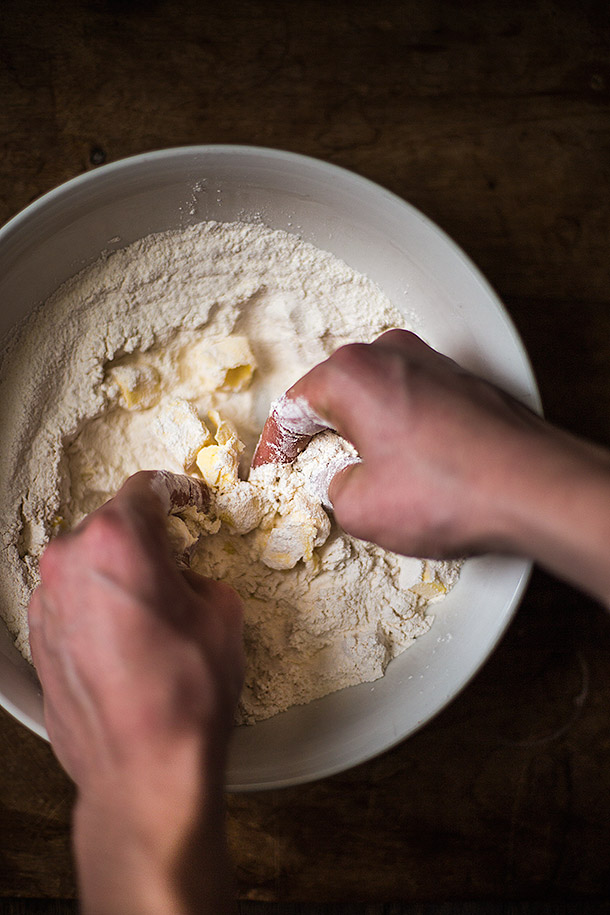 In addition to my recipe testing I also decided to put this new cassava flour that I receive in the mail from Ottos Naturals to the test. They claim that it subs 1:1 for wheat flour, which is a pretty big deal for me. I worked it into an old pie crust recipe I found lying around the house, and it worked perfectly. Dare I say, almost a flakey-like texture. This leads me to believe that if I were to use lard instead of butter, and took the time to chill the dough I might've had a perfectly flakey crust. Too bad I'm impatient.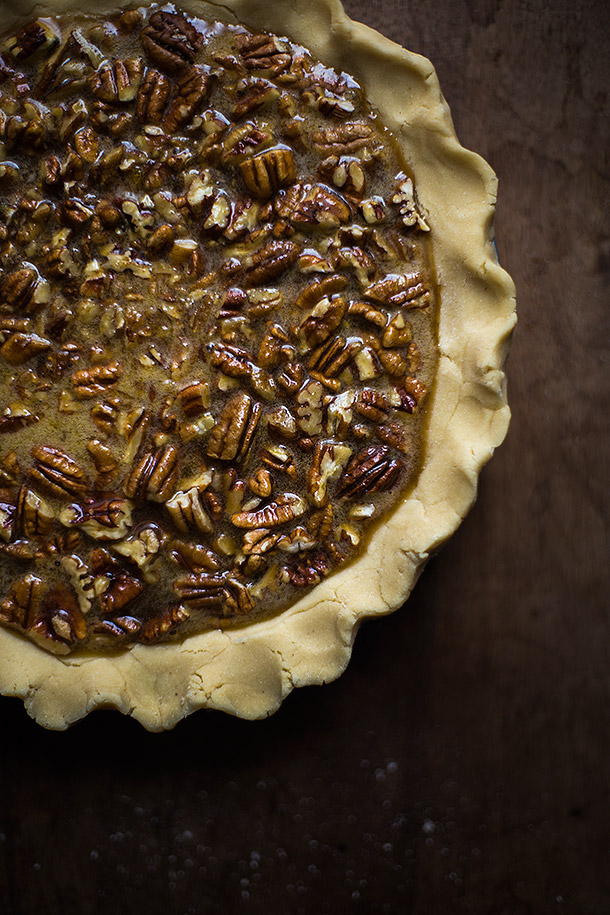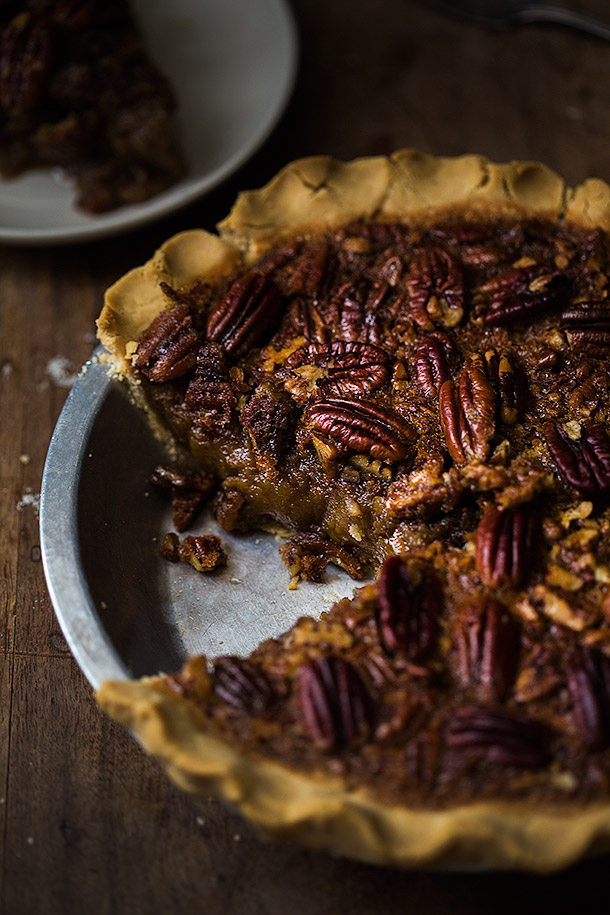 Don't forget to share this pie with the ones you love because there is plenty of sugar to go around. It may be gluten free, grain free, and refined sugar free, but it is still a treat. Just kidding, eat it all. Pie makes my knees and self control, weak.

Paleo Pecan Pie
Ingredients
Crust:
1½ cups cassava flour
½ cup cold butter diced into small cubes
¼ teaspoon salt
1 large egg whisked
¼ cup cold water plus or minus 1 tablespoon depending on altitude/humidity
Filling:
2 cups pecans chopped coarse, reserve a few whole pecan halves for decoration on top
1 cup maple syrup
½ cup coconut sugar
2 teaspoons vanilla extract
½ teaspoon salt
3 eggs
4 tablespoons melted butter
Instructions
Preheat the oven to 350 degrees fahrenheit.
To make the crust whisk together the cassava flour and salt in a small bowl. Add the cold butter to the flour mixture and cut it in with a pastry cutter or fork until it resembles coarse corn meal or pea sized balls. Add the whisked egg to the butter flour mixture stir until combined then pour in the cold water and stir again until fully incorporated.
Press the pie crust into a 9-inch pie pan so that is evenly distributed and flute the edges for presentation. Pour the chopped pecans evenly into the pie crust so that they form a flat layer at the bottom. They will float to the top when you add the filling.
In a separate medium sized bowl for the filling add the eggs, maple syrup, coconut sugar, vanilla extract, salt, eggs, melted butter and whisk vigorously until combined. Pour the filling mixture into the pie crust mold and over the pecans.
Carefully place the pie in the oven for 30 minutes then lightly tent the whole pie with foil to protect the nuts and crust and bake for another 20 minutes. Pull the pie out of the oven and allow to cool for at least 30 minutes, bringing it to room temp is best.
Notes
I recommend the cassava crust but if you don't want to use it feel free to use a nut based crust like
this one
.