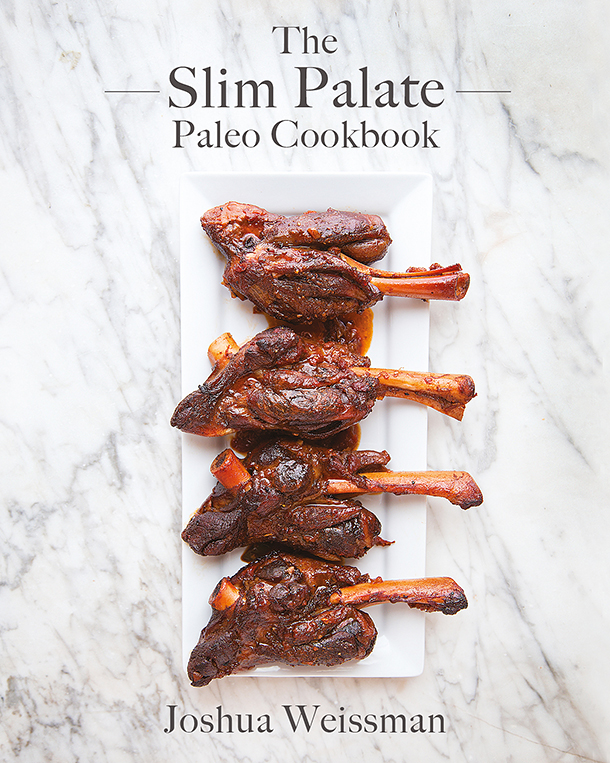 So it is with great excitement and pleasure to announce this. I would have never thought when I started this website that it would come to something this great. It all started with a difficult path of being ridiculed, physically harassed and shunned from groups through school and then persevering and losing over 100 pounds. Quickly it flourished into this food blog, a place where I truly felt like I had a voice in the world as a teenager.
I of course had to keep this project a bit of a secret from you guys for a while, but believe me it was torture. I wanted terribly to share it with everyone but I had to contain my excitement and focus on the book. Now I'm incredibly proud to say that The Slim Palate Paleo Cookbook is now up for pre-orders and you can reserve your very own copy right here.  The book is set to release March 11th 2014 and you can get your copy pre-ordered NOW on Amazon and Barnes and Noble.. There is also an upside to pre-ordering with Amazon which is the fact that you are guaranteed the lowest rate that they will give you when the shipping time comes and they'll also lower the price as the pre-orders go up. And if that doesn't get you going you will also have it right in front of your door before many bookstores have it. You can even set it to have release day delivery and have instant delivery gratification.
My cookbook has over 100 recipes that focus on the use of whole food ingredients that appeal to both the experienced and inexperienced in the kitchen. It's also an amalgamation of my journey and philosophy on eating healthy and food which is a small accompaniment to the many recipes. So if you love to eat, are interested in learning about eating healthier, or just love to cook then this book is definitely for you. Not to mention if you read my blog, or have tried and enjoyed my recipes I have a fairly good feeling you'll enjoy my cookbook.
Last, but certainly not least, thank YOU guys for being my constant motivation to push myself.