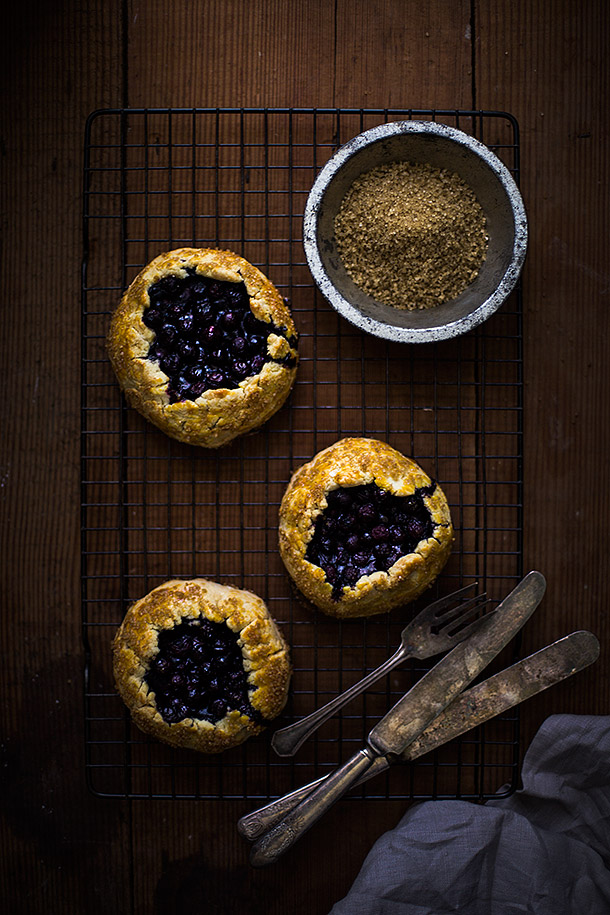 Recently I have been in a bit of a shadow in the blogosphere. Honestly it was a rough combination of it becoming the time for my life to truly begin to come to fruition (despite my already wonderful achievements), many of my friends moving on as well, and a new relationship with a girl for almost 3 months whom is now leaving for college in England. I spent a while trying determine on what my next move should be so I also spent a week in NYC to decipher whether I should move there or not. You can see where I went there if you follow me on Instagram.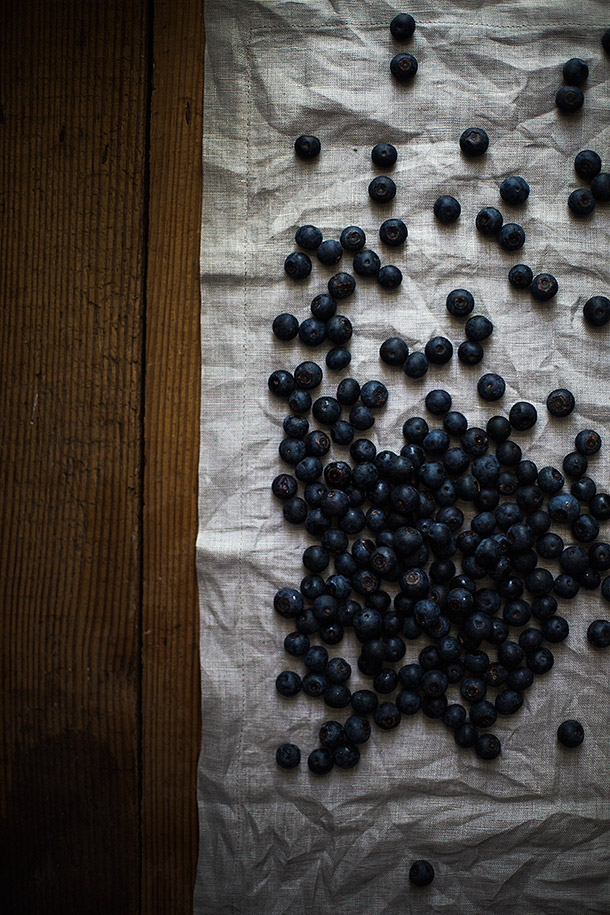 With all of this emotional whirlwind going on I had a huge lack of motivation which I slaved over to try and get myself through it. I continued to keep email communication with everyone who contacted me but I took a break from the blog for a bit. With all of that said I am happy to say that I worked my way out of my funk and despite some remaining emotional obstructions I'm ready to continue moving forward, starting with this blueberry galettes.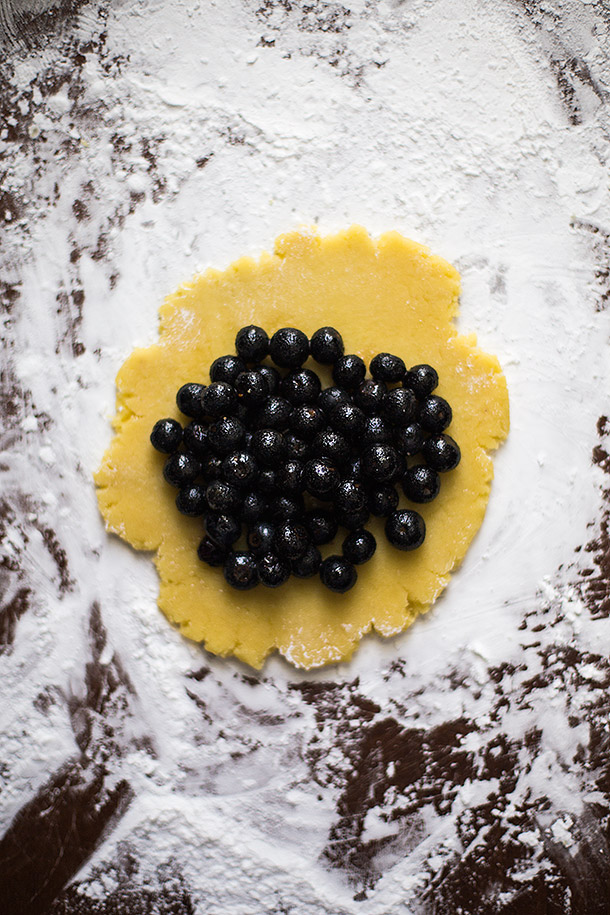 I got this idea for these mini grain and gluten free galettes from Bon Appétit last issue when I saw their delicious cover highlighting a gorgeous galette with an enticing and melting scoop of ice-cream on top. Speaking of Bon Appétit, I actually got invited by Alison Roman (Senior Editor of Bon Appétit) to the new World Trade Center and received a incredible private tour of their headquarters while I was in New York.
I'm so lucky to have an amazing brother whom connected me with Alison in the first place. I have to admit though, albeit I was excited, I was also a bit unsure how Alison would be as a person until I met her. Luckily she is an extremely approachable and fun person to have the pleasure to chat with!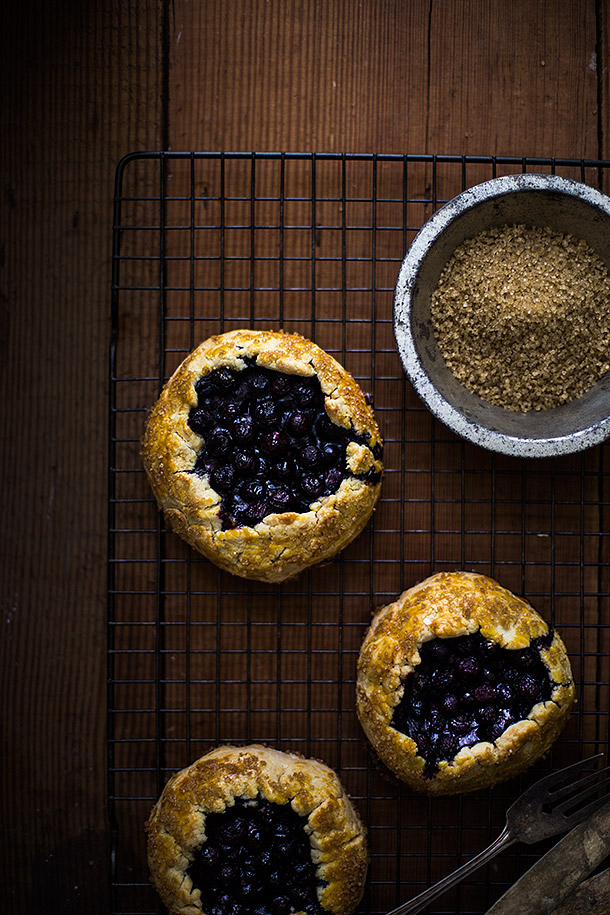 Now that I'm back into the groove of things then lets celebrate. Making these do in fact count as celebrating so I have a good feeling that's what you should do.

Mini Blueberry Galettes
Ingredients
Crust:
1½ cups almond flour
1 cup tapioca starch
¼ cup cold unsalted butter cut into cubes
1 egg whisked
1 tablespoon maple sugar
¼ teaspoon salt
1 egg yolk whisked for brushing
1½ teaspoon cold water
*Optional* turbinado sugar for sprinkling
Filling:
1¾ cup blueberries
1 tablespoon arrowroot starch
1½ teaspoons lemon juice
¼ cup maple sugar
Instructions
Preheat the oven to 350 degrees Fahrenheit and line a large baking sheet with parchment paper.
In a small bowl mix together all the ingredients for the filling (blueberries, arrowroot starch, lemon juice, and ¼ cup of maple sugar) until all the blueberries are well coated.
In a medium sized bowl whisk together the almond flour, tapioca starch, maple sugar, and salt, until mixed together thoroughly.
Add the butter to the flour mixture and cut the butter into the dough using a pastry cutter or two forks until you get the texture of coarse cornmeal. Add the egg and cold water and stir until everything is thoroughly incorporated and it forms a dough.
Dust a cutting board with tapioca starch and separate the dough into 4 equally sized balls. Place a ball onto your floured surface and lightly press it down into a disc with your palm to get the shape of it going.
Dust a rolling pin with tapioca and roll out the dough to be about 5 inches in diameter (about the size of a corn tortilla) of a disc that's about ¼ inch thick. Place enough blueberries in the center to leave about 1 inch of space all the way around the disc so you have room to fold it up. Very carefully fold up each side being careful not to tear it and patting it down if there are any cracks until the whole galette has it's sides folded up around the blueberries to create a structurally sound tart. Transfer the galette to the baking sheet and repeat this step with the remaining balls of dough, re dusting all surfaces in between each ball.
Once you have all your tarts on your baking sheet make sure they are all separated and not touching. Brush the crusts of the galette with the egg yolk mixture then if using, sprinkle the turbinado sugar all around each of the crusts to coat only the crust itself.
Place in the oven for 40-45 minutes or until golden brown and each tart is bubbling.
Notes
When rolling these out on a tapioca starch dusted surface you have the choice of either a sheet of parchment or a cutting board. I did mine on a cutting board, just make sure that they are dusted pretty generously and don't let them sit there too long. When transferring them to your parchment lined baking sheet I want to issue you some caution to do that very slowly and carefully with a thin spatula to remove them from the cutting board. You don't want to be leaving any galette behind on the cutting board. It's easy, just be careful.
P.S.!!
I will be at a book signing in Austin this upcoming Saturday on the 15th with two other amazing cookbook authors. Click the image below to sign up!