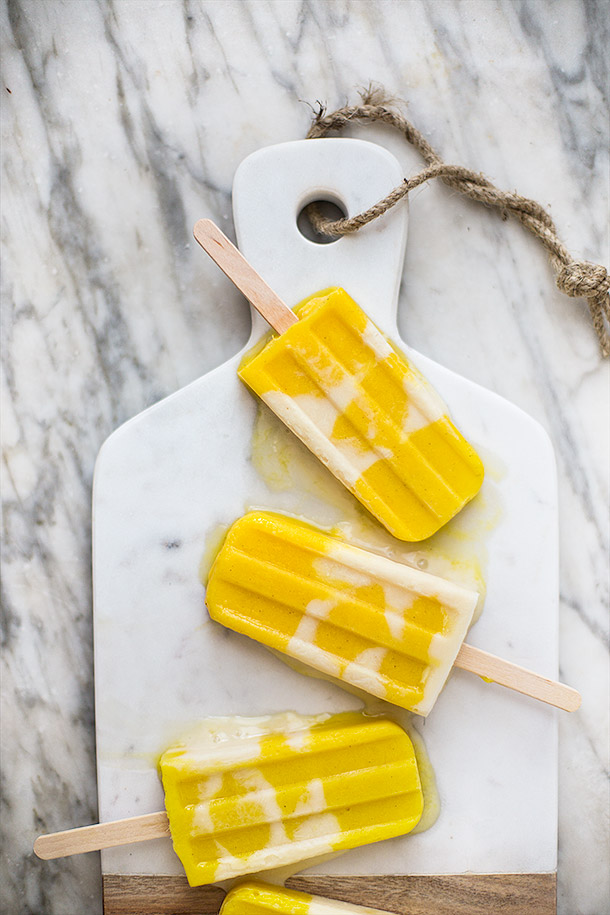 Summer is nearing us and I'm sure everyone is happily welcoming it. Likely most of them with visions of warm beaches, swimwear, and hopefully popsicles. By popsicles I mean these popsicles, I mean come on I trekked an hour out to go to Williams Sonoma to find these popsicle molds. Apparently there are no other places that seem to carry any popsicle molds that look classic that aren't online.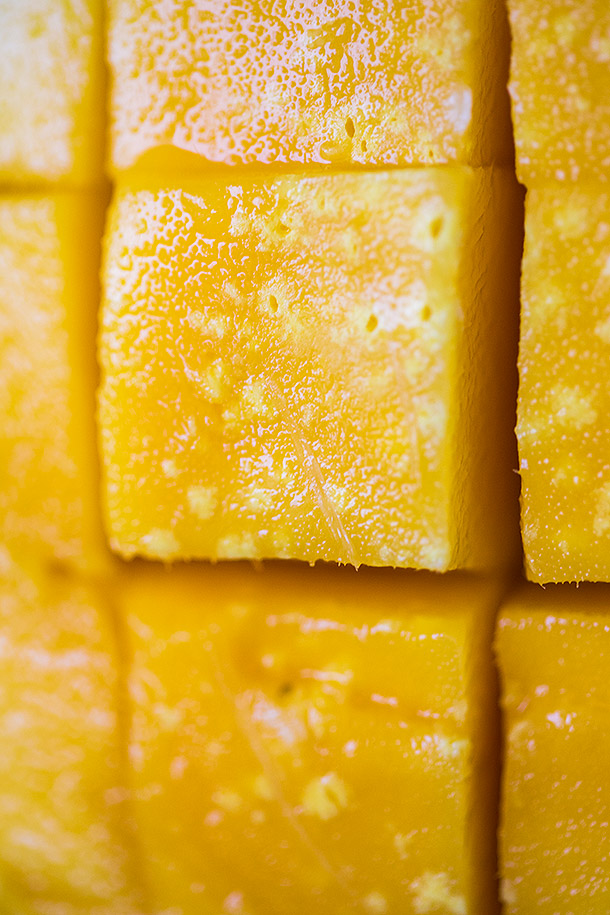 I would be lying to anyone if I said I didn't enjoy going there though, I did happen to find a couple of nice props you'll probably be seeing pretty soon. Actually I bought a lot more than I expected to come back with because I'm an addict and I need help. Go in for popsicle molds come out with 247 items.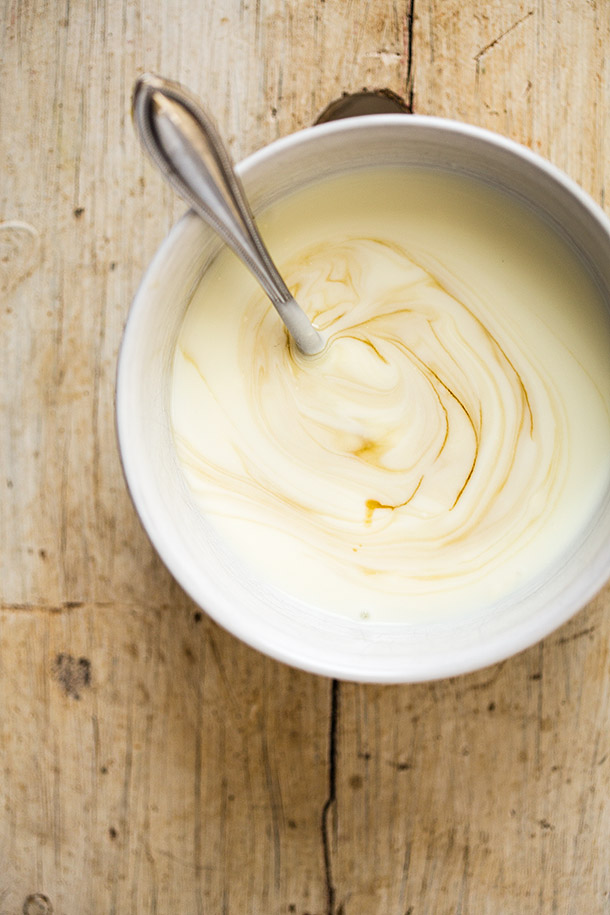 Another thing that the rising summer reminds me of is that time will continue to move while you are thinking/planning. Thinking is good and I've still been doing a lot of it as I mentioned in my last recipe post where I talked about moving to New York on my own. Despite that sometimes you have to act with little thought. For me I think that time is coming nearer and becoming louder each day. I've always been taught to think before I act, and I always do but it's getting to the point where I begin overthinking everything.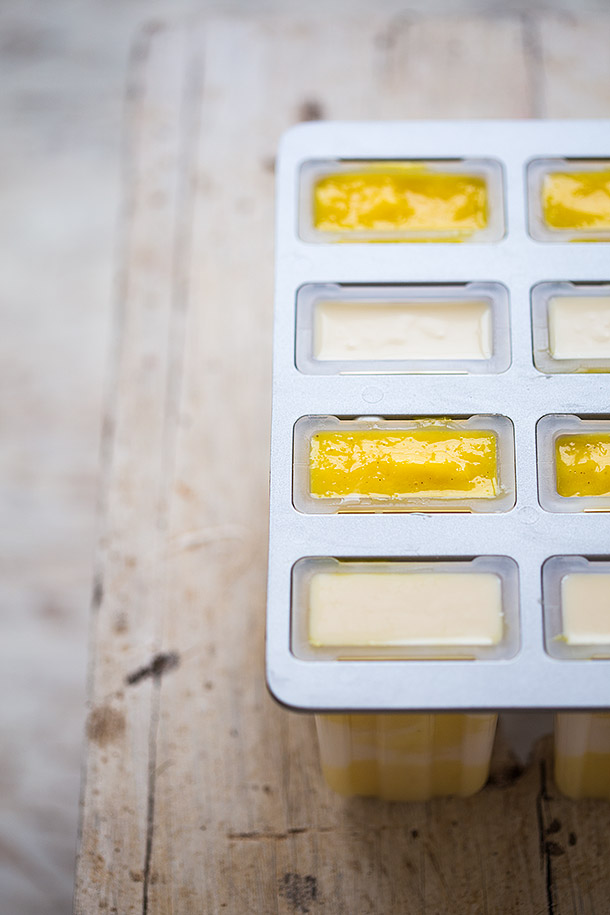 Plus I think there is a certain beauty behind the feeling of being productive and busy. It's so much better than doing nothing to be completely honest. I want to do big things, and I know I will accomplish those things. Not to mention the only times I feel my greatest are when I'm productive.
My grandma taught me a great lesson about this when she visited my house not long ago. She asked me: "Josh what is there for me to do around here? There's just gotta be something for me to do like help clean the kitchen or go shopping!". I was rather confused at first and responded with "Grandma why are you so adamant about that? Just go sit down and relax I can clean the kitchen and do the shopping." . She smiled and replied with "I don't want to just sit around all day like everybody else my age and be lazy. I don't have a job and I don't do anything right now so I might as well be helpful and productive. Who knows how long we all have on this earth, you might as well find something to do."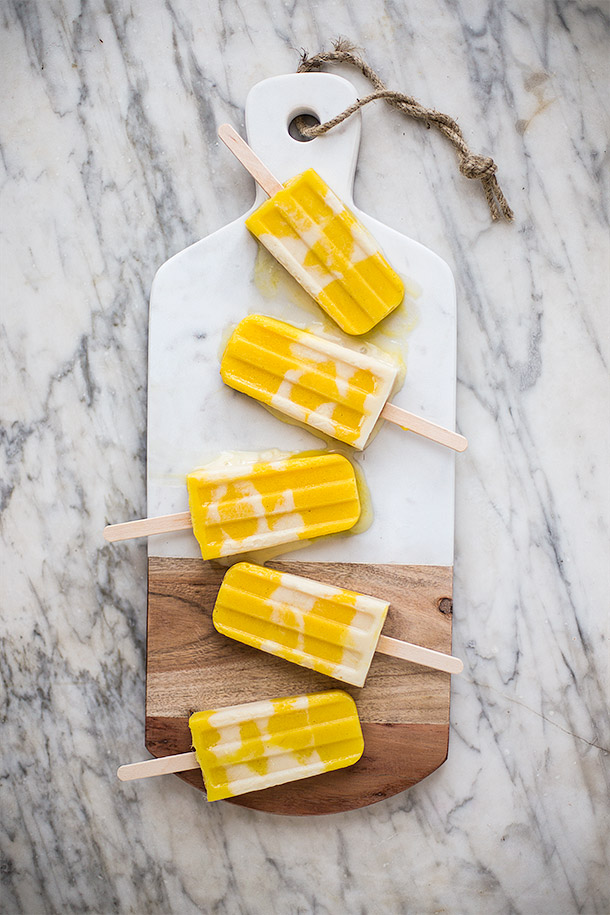 Now that this post went from funny to serious real fast let's take it back down to these popsicles. Like I said, if you want find something to do then let's start with these popsicles. The mango lassi is originally an indian smoothie which happens to one of my brothers favorites which in turn ended being up one of mine as well. Its sweet, refreshing, and full of blended flavors.

Mango Lassi Popsicles
Ingredients
Mango Portion:
3 mangoes
2 tablespoons maple syrup
¼ teaspoon ground cardamom *optional but preferable*
small pinch of salt
Yogurt Portion (Can be made dairy free)
1 cup of yogurt or ¾ cup coconut cream with 3 tablespoons of water *see notes for dairy free version*
¼ cup maple syrup
Instructions
Peel and dice the mango and place the meat of the mangoes in the blender along with the maple syrup, cardamom, and salt. Blend until completely smooth.
Pour the yogurt or the dairy free version of yogurt in a small bowl and stir in the maple syrup until fully combined.
Pour a little bit of the mango mixture in each mold then a little bit of the yogurt and alternate in layers to give the marble effect.
Place your molds in the freezer for 5-7 hours, until completely solid.
Once solid dip the bottoms of the mold almost up to the top of the mold into warm (not hot) water for about 30 seconds to loosen them. Pull gently and directly up on the sticks and remove the popsicles. If they don't come out after a good pull then they made a little bit of a longer dip in the warm water. Enjoy immediately. Freeze any leftover.
Notes
For the dairy free version you can either make a
coconut yogurt
or you can simply mix coconut cream with water and a half a lemon of lemon juice until you get a consistency like yogurt. Only add about a tablespoon of water at a time in order to get the right consistency.