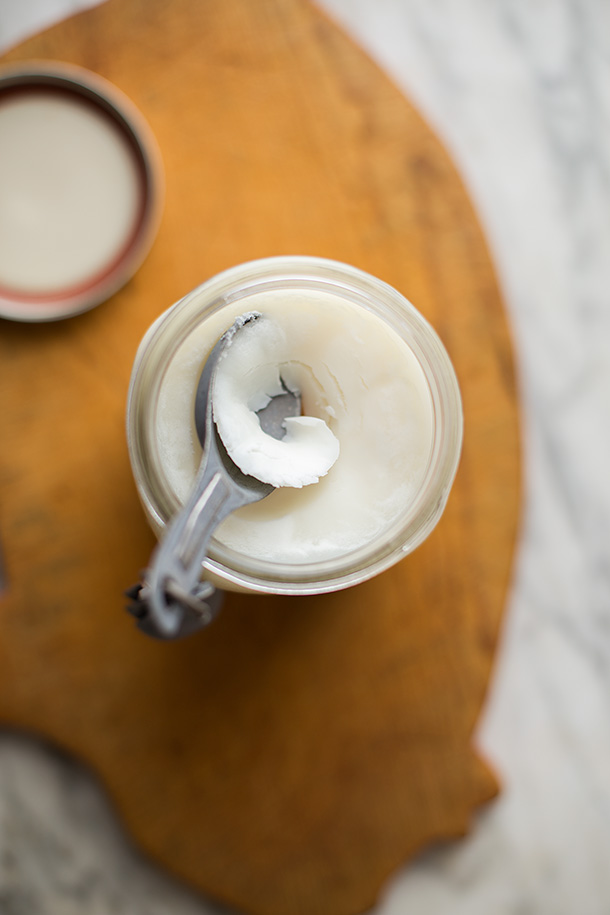 Well these past few weeks have just been awfwonderful. Yes, I know what you're thinking, that's not a word. But you have to understand, the only way I could explain my feelings was simply to create a new one. Since I am the creator of this word I suppose I have to define it. Basically it's when the majority of something that you do is so wonderful yet so crazy that you can't decide whether you're enjoying it or going moderately insane.
So far I've done two of my locations for my book tour and they went great but the planning for the rest is a bit sporadic. I'm working my hardest to contact the places that I want to go to but not all of them like to reply to me. I don't take it personally, it's just one of those predicaments you get set in whenever you email someone and cannot email anyone else about that subject until you get a response from the first person you emailed; which you have no clue whether or not they ever will. I didn't know that send button could be so evil.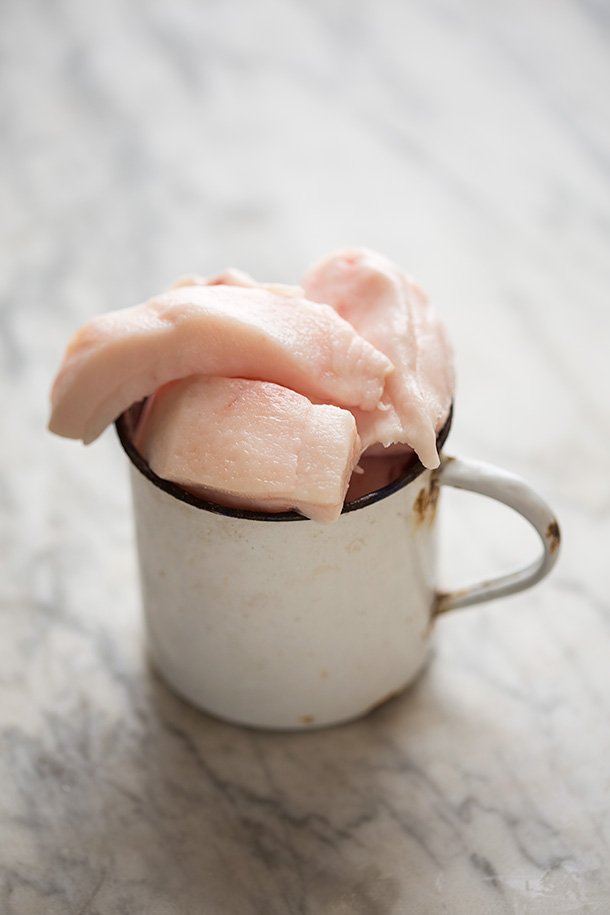 Meanwhile, I noticed that that I was completely out of lard. Which in my world is unacceptable. Usually I'm better about this and I did myself a disservice to allow that to happen. That's like forgetting about your grandmother in a tanning bed. Okay, not that severe. The point is that you know you're overloaded when you forget to make your batch of lard. So despite the fact that I was too busy to even take a bathroom break I had to take a moment to make another batch of lard.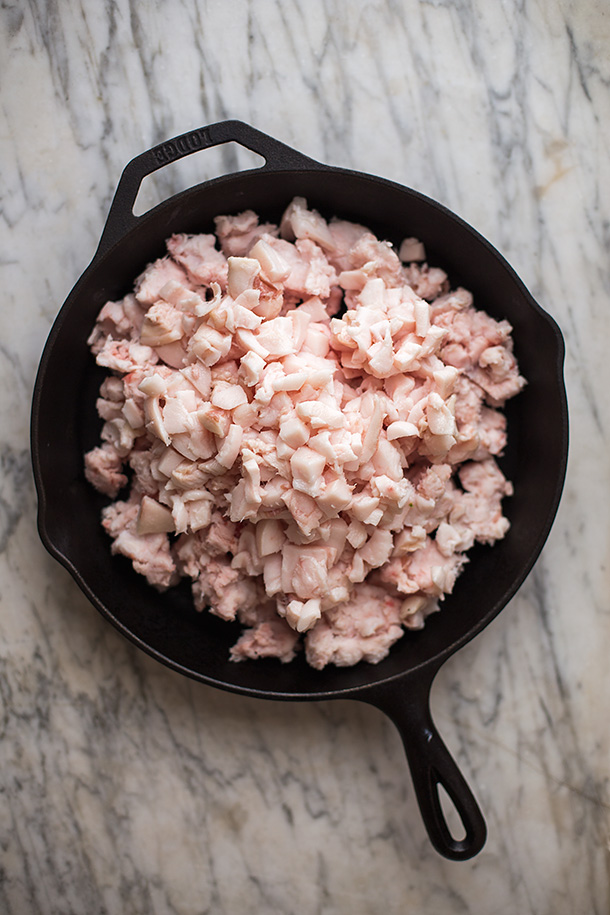 You would think that it's pretty straightforward and that there is only one way to render lard but there are actually several ways that you can do it. Some people prefer to make it simmering the chunks of pork fat in water or in the slow cooker. My method happens to be one of the more simple and straightforward methods that my grandmother used until the whole low fat B.S. started running amuck. It's actually incredibly simple yet I get questions about it quite often through email and in person.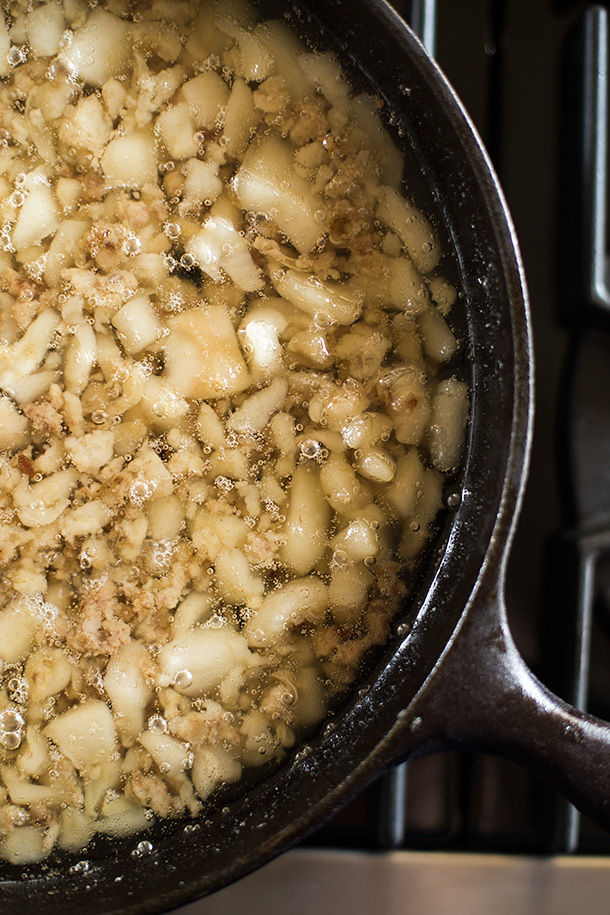 Speaking of lard I actually have been giving out these T-shirts for my book tour that have an illustration of a canister of lard and above that it says "Eat Real Food.". I gave some to my friends at my school and they have been wearing them around the building, which as you can imagine has been getting quite an interesting response. People saying ignorant things like "lard isn't real food!", "lard is bad for you!", etc. The ironic thing about their statements is that they make state them all the while biting into a McDonalds hamburger or some other various toxic mass manufactured amalgamation of toxic ingredients. Clearly we have steered this generation into an awkward direction.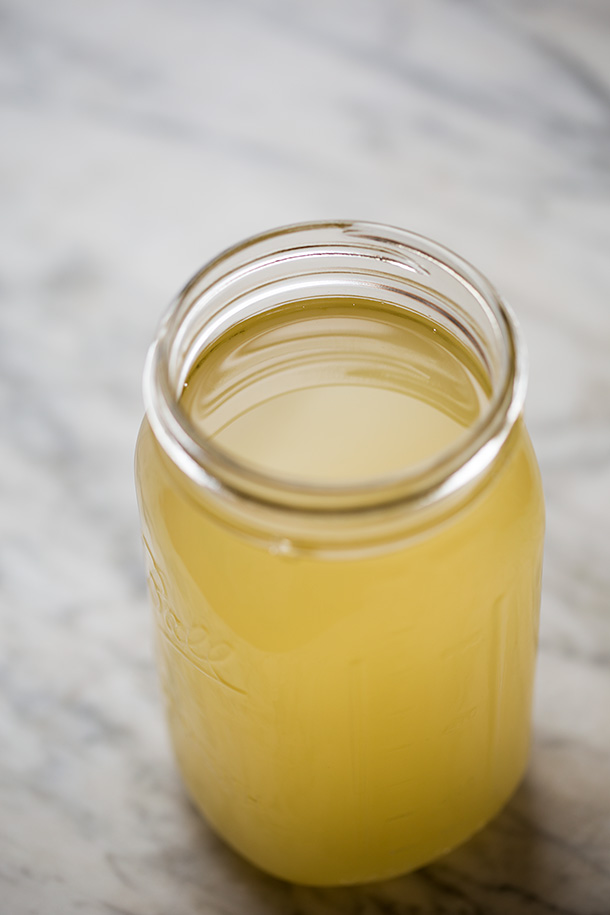 Plus, even though we aren't afraid of saturated fat here I would like to take this moment to express that pastured lard is over half unsatured fat, and the vast majority of that is monounsaturated fat. Which happens to be the same fat found in things like avocados, olive oil, etc. So moral of the story would be: get your facts straight before you scold someone about something you know nothing about. So lard lovers, raise your mighty lard pale and fear not as we will rise out of ashes of burnt brussels sprouts and show what the superior cooking fat truly is. Praise the lard people and remember to use it for good and not evil.
How To Render Lard
My grandmothers method on creating the beautifully creamy, snow white, and versatile cooking fat known as lard.
Ingredients
pork fat (enough to fit in a skillet without going to the top)
Instructions
Chop the pork fat finely into small bits or grind it through a meat grinder.
Place the pork fat in a large cast iron skillet over medium low heat and allow to render stirring occasionally. If it begins to simmer to hard take the heat down to low and continue rendering. (if you have to, use a diffuser over the burner)
After 7-10 minutes or until ¾ of the pork fat is rendered but pork fat is not browning yet, strain the rendered fat through cheese cloth set over a mesh sieve into a heat safe container. Return the un-rendered bits of pork back to the skillet and finishing rendering until the remaining pork fat begins to brown. Strain it once more through the cheese cloth set over the mesh sieve and into the container.
Let cool slightly and store in the fridge. The finished product after being refrigerated should be a beautiful snow white and have a thick creamy consistency.
Notes
Note on where to get pork fat
: I recommend buying pastured pork fat from a reputable source such as a local farm to get the best quality and healthiest animal fat you can. The keyword is "pastured" and not "pasture-raised". I get my pork fat from a local farm in Houston called
Yonder Way Farm
.
Note on color of the rendered pork fat
: Your pork fat right after rendering will be a very faded yellow but not a solid yellow or brown. If your lard is brown and smells bitter then you have burned the batch. This can be avoided by making sure you don't allow the batch to simmer to hard and brown the bits of fat while rendering.