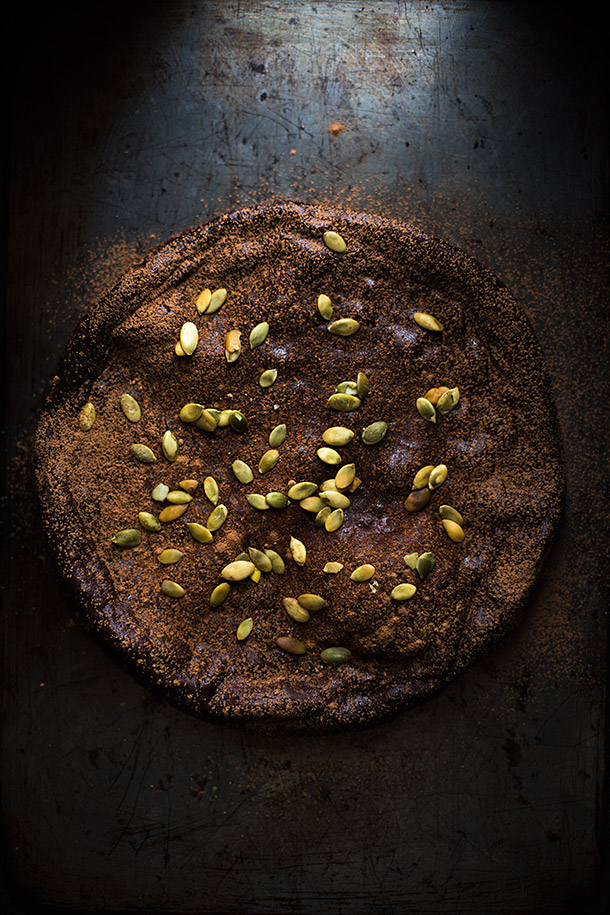 For mothers day I had planned to make my mom this extravagant and well thought out tasting menu that I had set up for her. The only downside was that I was neglecting the fact that prom weekend was placed right over mothers day (thanks guys). If you know anything about prom weekend, it's practically impossible to get anything done that isn't related to Prom. On the bright side I did ask my girlfriend to prom with my chewy dark chocolate chunk cookies with sea salt, which of course she said yes to. You can't really say no to cookies.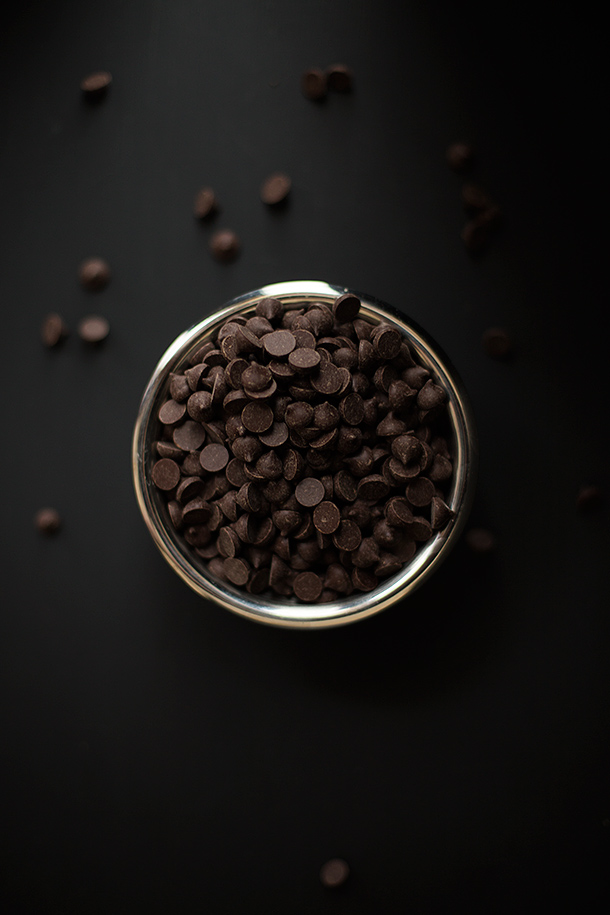 So I reworked the meal to be a braised brisket with rhubarb and honey and some sort of dessert. See, my mom is a very particular person when it comes to desserts so I asked her what kind of dessert was her favorite. Her first response was "anything with chocolate". That sounded easy enough. I could've gone crazy and made some sort of extravagant chocolate tower or something like that but instead I made something as simplistic yet definitive as the response that I got; a chocolate torte.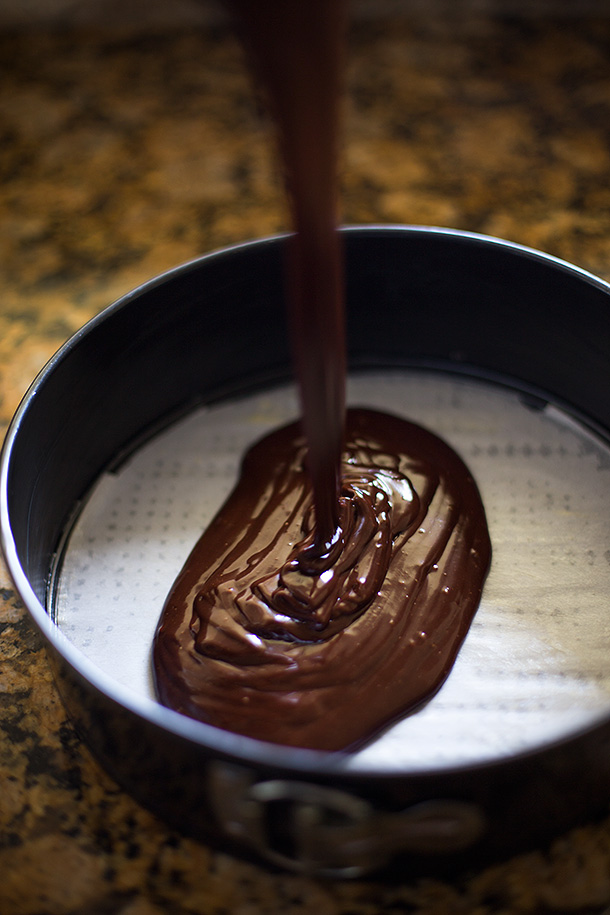 As with many desserts you tend to see quite a wide variety of ingredients to provide various flavor profiles, textures, etc. in one dessert. I don't think that's a bad thing but sometimes it can get out of hand, at least for me it can. This chocolate torte does a really good job of showing the beauty in simplicity. If you want a chocolate dessert then you put chocolate in it of course! In the case of this dessert it's quite a lot of chocolate… and butter, much like my recipe for brownies in my cookbook. I'm unashamed though, my plan in mind was to get her totally chocolate wasted.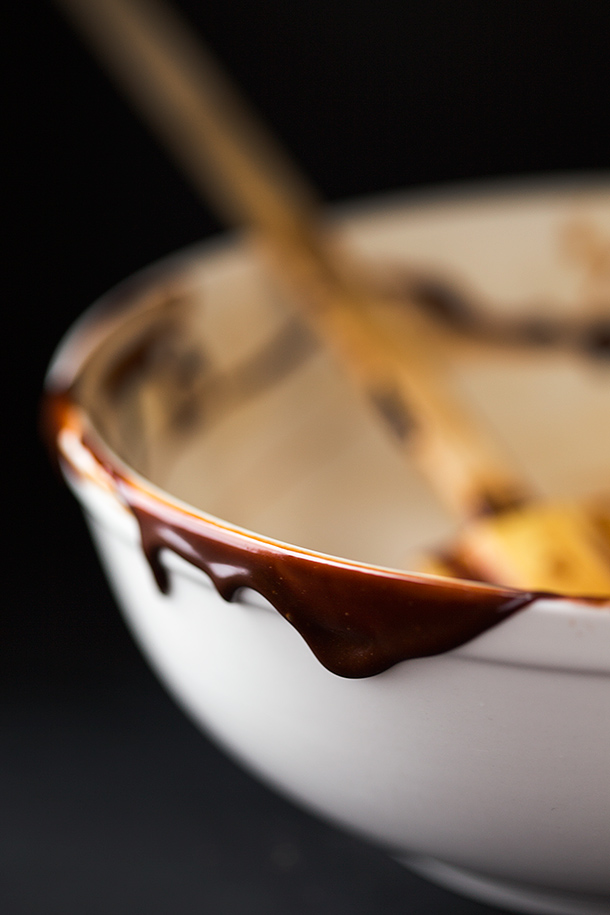 So yes, this cake is made up of mostly butter and chocolate. Which technically makes it gluten free, nut free, Paleo, grass-fed, whatever you want to call it. In my experience it seems that it's the fat and sugar that makes a dessert taste good not the gluten. That's probably why this one is definitely a winner, and to be noted as a treat. It literally melts in your mouth, and it's super easy to make too so I don't even know how to contain myself about it. Like my mother always says, you can never go wrong with butter or chocolate.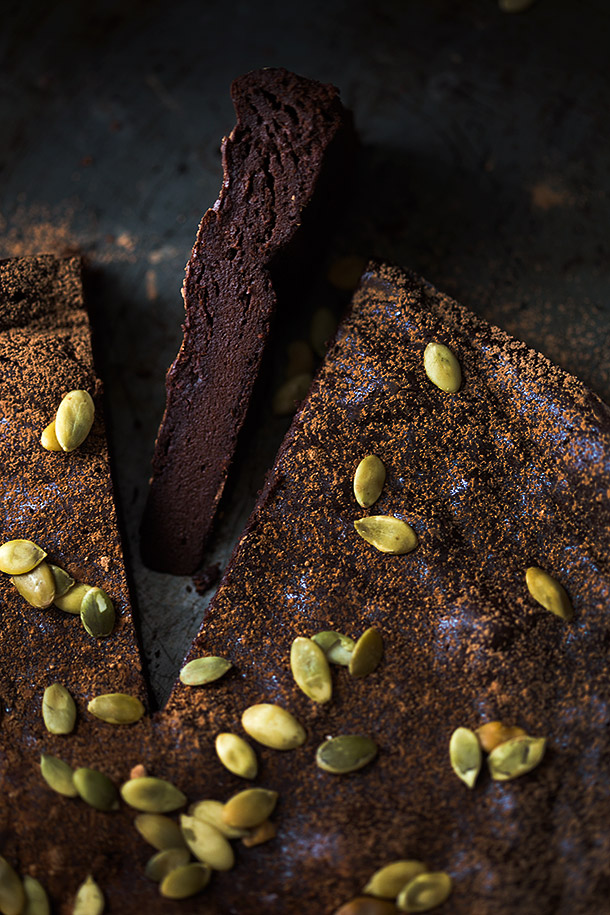 Flourless Chocolate Torte With Pumpkin Seeds
A completely flourless, grain free, nut free, and gluten free chocolate torte that is incredibly decadent and rich. With a smooth and fudgey, ganache like inside that literally melts away in your mouth.
Ingredients
10 ounces bittersweet or 70 % chocolate
½ cup butter + 2 tablespoons (and a little extra for greasing) *See notes*
½ cup coconut sugar
5 eggs
¼ teaspoon salt
2 teaspoons vanilla
toasted pumpkin seeds for garnishing
cacao powder for sprinkling
Instructions
Preheat the oven to 350 degrees fahrenheit. Grease a 9 inch spring form pan with butter and cut out a piece of parchment paper to place in the bottom of the spring form pan and butter as well (the parchment simply adds extra safety from sticking).
In a medium sized heat proof bowl add chocolate and butter and place over a pot of simmering water making sure that the bottom of the bowl does not touch the water. Stir frequently until the chocolate and butter is fully melted then remove from the heat. In a separate medium sized bowl combine eggs, coconut sugar, salt, and vanilla and whisk until thoroughly combined and well incorporated. Carefully whisk in about ⅕ of the melted chocolate mixture into the egg mixture and whisk until well incorporated then add the rest of the chocolate mixture into the egg mixture and whisk until fully combined and well mixed.
Pour batter into prepared spring form pan and place in the oven to bake for 25-30 minutes or until center doesn't really jiggle very much or is just firm to the touch. Remove from the oven and let cool in pan completely then run a knife around the edges and remove it from the pan. This cake can be served room temperature but is best cold so I recommend refrigerating it for about 2 hours before serving.
Right before serving shake cacao powder through a sifter over the top of the cake and sprinkle with pumpkin seeds.
Notes
Notes for toasted pumpkin seeds: You can toast your pumpkin seeds by placing them in a dry skillet over medium heat while shaking the pan frequently to prevent burning until they begin to turn lightly golden on some parts and become fragrant.
Notes about butter: I aware that many of you abstain from butter but I choose not to, and I have not tested this with coconut oil so I do not know if it would work with any other fat such as coconut oil for sure. In my opinion it would probably bake just fine with coconut oil but I can't guarantee that. Also it's likely the flavor and possibly texture would be completely thrown off if you used coconut oil. If anyone wants to try it and let me know then please do, otherwise I'm gonna have to wait till the next time I make this to test it again.