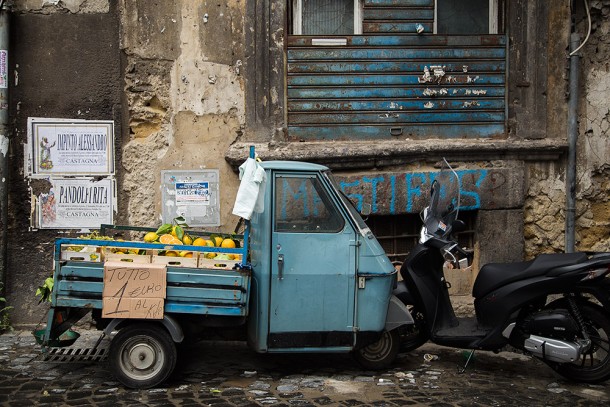 Naples is our last destination we have on our list in Italy so we plan to move on to Greece after this one. For those of you who don't follow me on Instagram I'm actually extremely behind on post updates of where I am so I'll just cut to the chase here.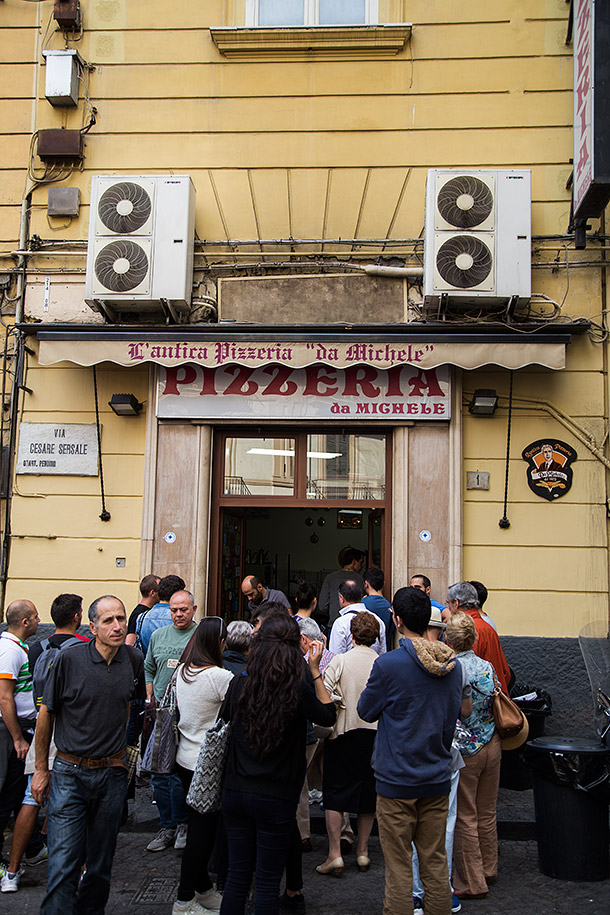 Like I said in my Rome post, I'm here for many things but mainly to learn about and taste the local food. That means I'm not going to miss out in a once in a lifetime opportunity. With that said our first item on the agenda was to head to L'antica Pizzeria da Michele, a highly acclaimed and recommended pizzeria by my friend Costa in Rome. He believes that this is the perfect pizza and that I must try it and compare it to the Roman pizza and come up with a verdict myself. Although I have to admit that I have extremely high expectations seeing as Naples is basically where pizza itself was invented.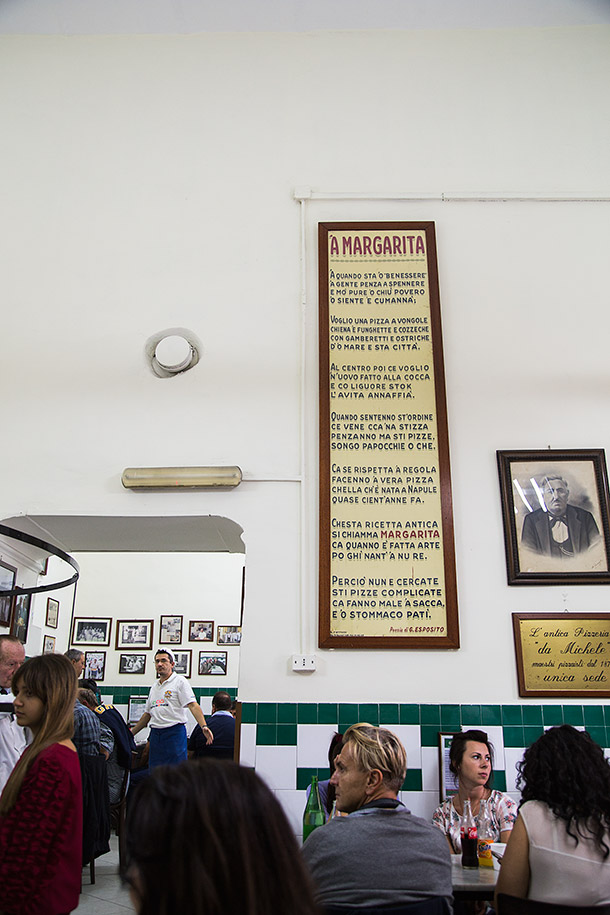 Upon arrival for a 12 pm sharp lunch there were people already flooding at the doors of the pizzeria.  I ran in and grabbed my ticket waited incredibly impatiently due to the sheer excitement and got seated. There were two options on the menu, a marinara pizza, or a classic Margherita pizza, not to mention each only cost 5 euro for a pizza about the size of my torso. These guys know what they are doing and they have been doing the same thing over and over since 1870. They claim that their secret is using only natural ingredients and time-tested leavening. If I was ever going to gluten myself more than once it would be here.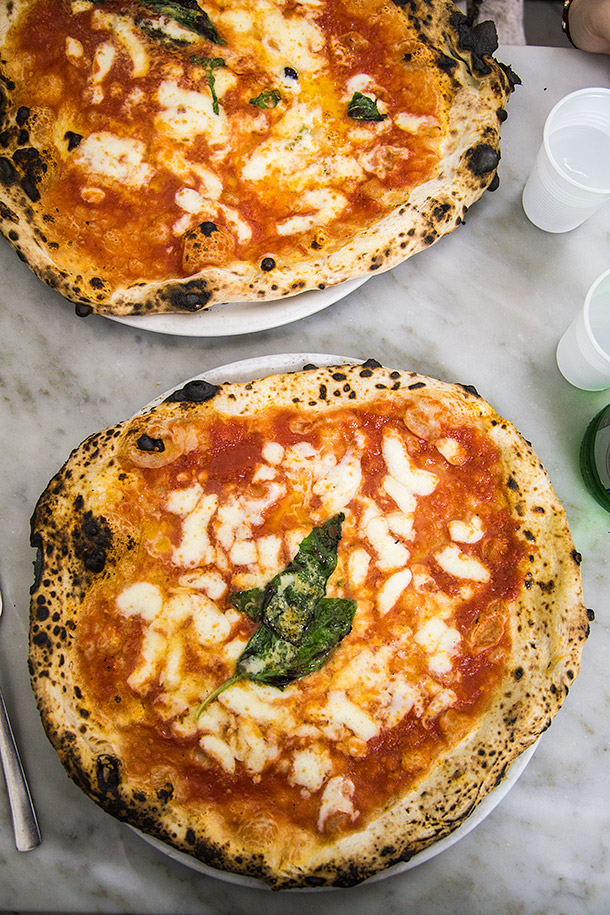 We made our order and chatted with a nice couple seated next to us in it's cozy shared table environment. As soon as the pizzas came out the tables chatter fell silent and our eyes were locked on a piece of what could simply be told as a culinary masterpiece. Sure it might just be pizza at first sight to some people but It was more than that. I saw and tasted what was generations of deep rooted tradition in good food, and in my book that is just what I'm looking for.
My first bite was so good I just had to close my eyes and focus on the taste and texture, the crust was just at the perfect chewiness and was seasoned to perfection. The whole pizza was perfumed by the smokey taste of the wood fire and the tomato sauce was so packed full of umami I thought I was going to shed a tear. Everything melded together so well in this pizza I might just come back just so I can have it again. The best pizza I've ever had.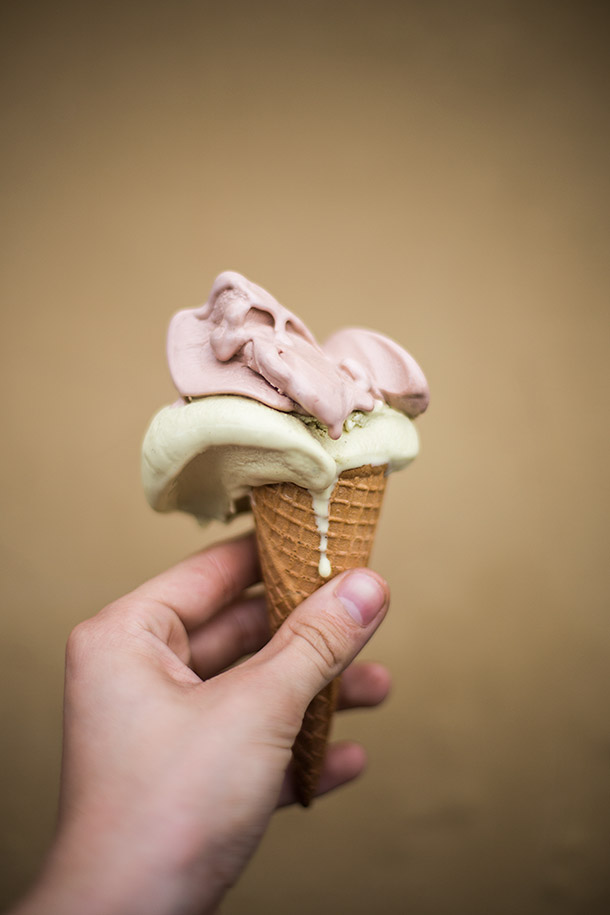 After my pizza epiphany, Matti and I moved on to Castel Nuovo which was recommended by Luigi whom I met in the Pizzeria earlier. Desperately trying to hang onto our code to eat gelato everyday we stopped at a gelato place along the way.  Nutella and pistachio in a gluten free cone yet again. This gelato wasn't as good as most of the gelato I've had but it was decent. My only problem was that it was so sugary that I could hardly taste the actual flavor of the gelato.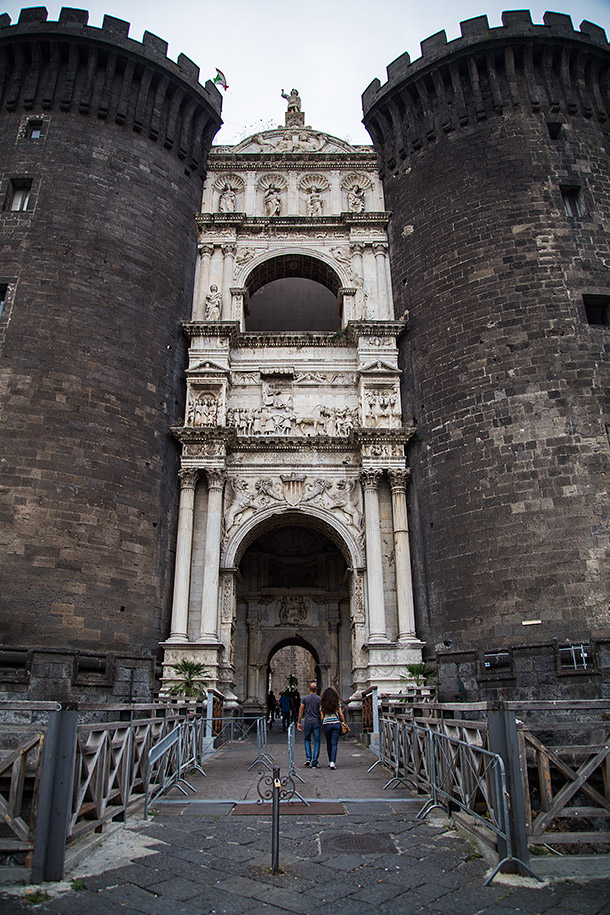 Castel Nuovo was quite the gargantuan masterpiece that I had truly hoped to see when I found out that there were actually castles nearby. It's still in such great condition for something that was built in 1279. My only concern for it was a blast mark on the side of it that look like it had been caused by some sort of catapult weapon. Then again my imagination does tend to run wild when I look at these sorts of things.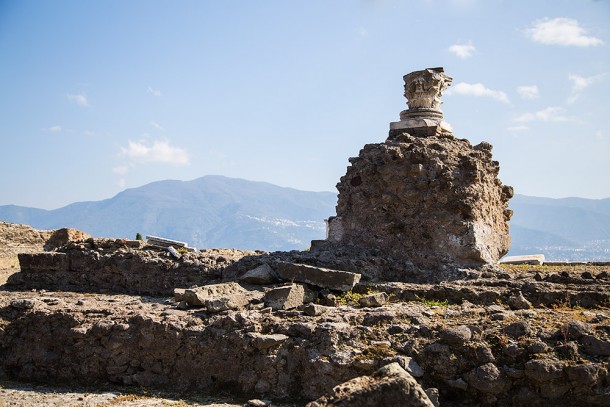 Seeing as we had actually planned to go to Pompeii this day and clearly took too long with our pizza and castle escapades we moved it to the next day.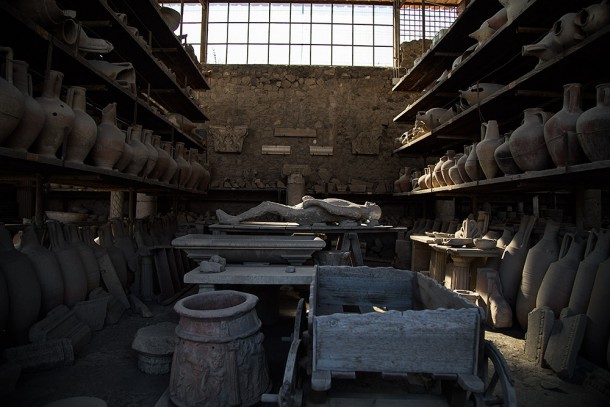 Seeing all these ruins along with some casted specimens from the actual eruption really began to make me think about what actually happened on a day to day basis here. I was basically standing where everyone had once stood before things took a turn for the worst.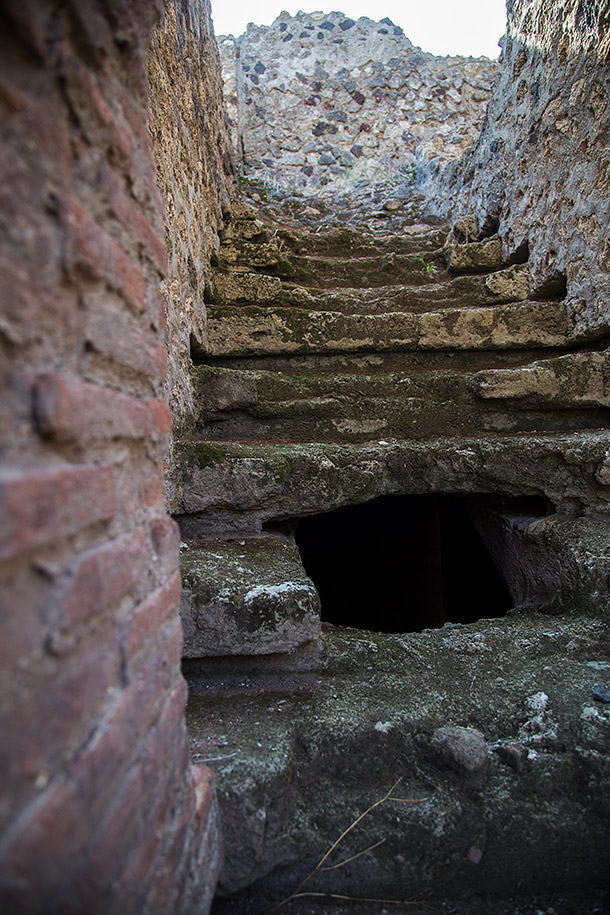 Despite the fact that we had a fairly short time in Naples I feel that I accomplished a lot in terms of experience. Life changing pizza, massive castles, and ancient pompeii ruins, not to shabby. If I were to recommend anyone to go to Naples I would say to go for the Pizza, maybe a castle, and definitely pompeii, and that's it. From my experience while the city of Naples is nice it is also a very urban area that some people may not know until they get there. That doesn't detract from it in my opinion though because I loved it.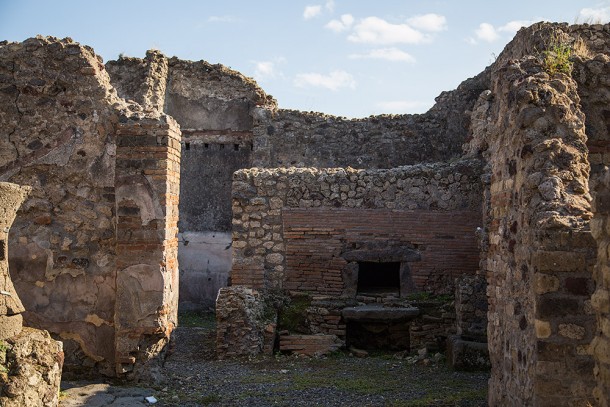 Also, I want to believe this is a pizza oven.