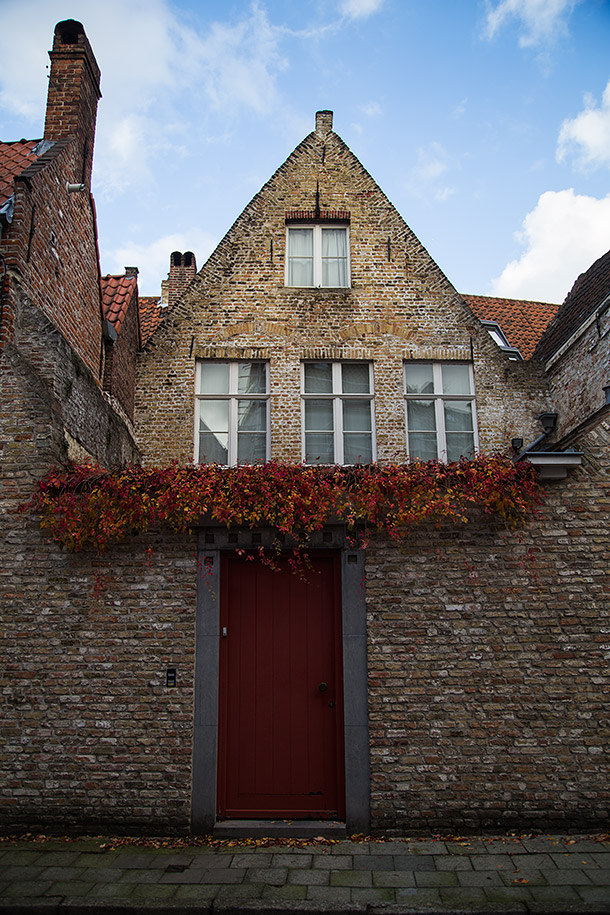 Our arrival in brussels was rather late and our friends Rut and Fernando whom will be housing us here, had their parents over so we chose to stay in a hotel for one night. Although we were aware, our hotel was situated right in the nice and cozy red light district part of Brussels. Surprisingly it wasn't shady there at all and the hotel was actually quite clean and nice. In fact one of the prostitutes was nice enough to point out where our hotel was when we were searching for it.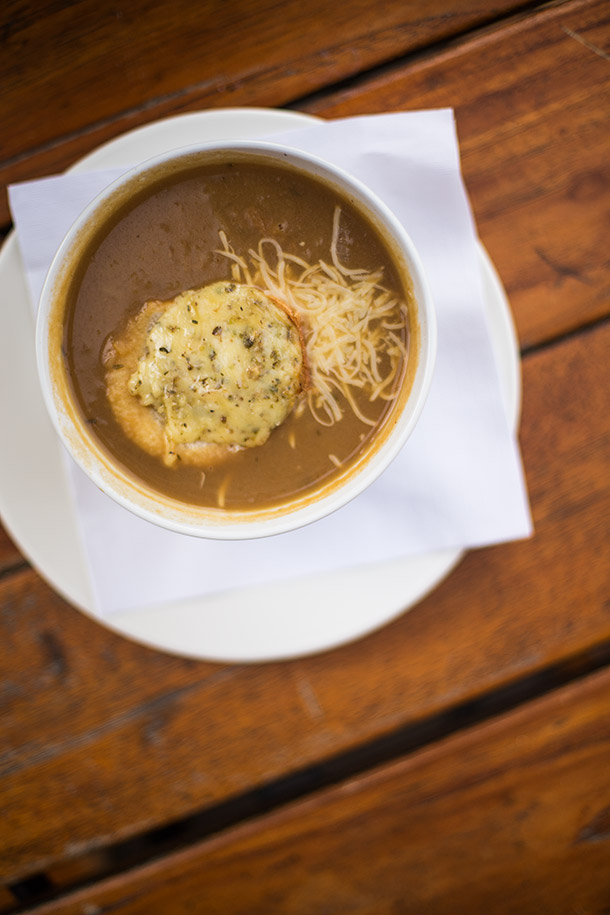 The following moment prior to making our transit to Rut and Fernando's, we stopped at Le Grand Café. I started with onion soup because despite the fact that we are in Belgium there are some particularly french influences here. The soup was flavored nicely but slightly under seasoned. Nothing that a little salt couldn't help. Although I do think it's part of the job to keep things seasoned properly. Regardless, after I salted the soup it was perfect.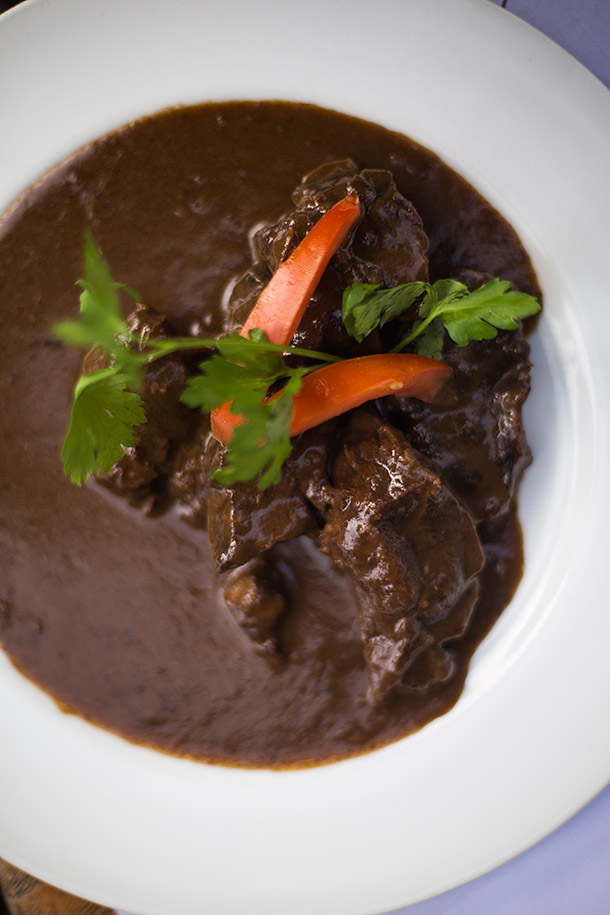 Next was the Carbonnade with fries. This is a classic Belgian dish of beef braised in belgian beer (again, gluten, I know please don't make me explain it again). This one was perfect in terms of seasoning, and the flavor was incredibly rich and full bodied. I have an affinity for all things braised so this really hit the spot.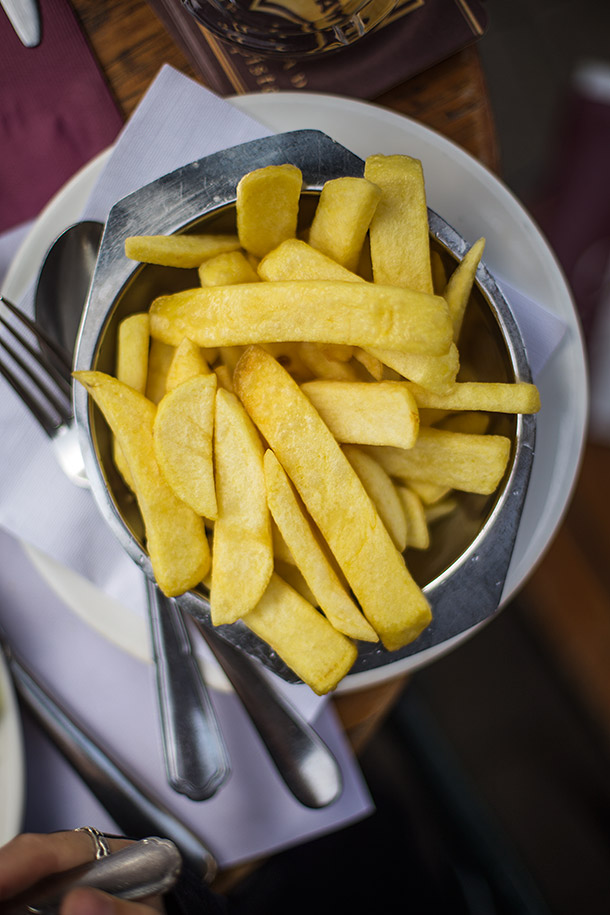 The carbonnade came with fries as I said. I had to to take a picture because.. french fries.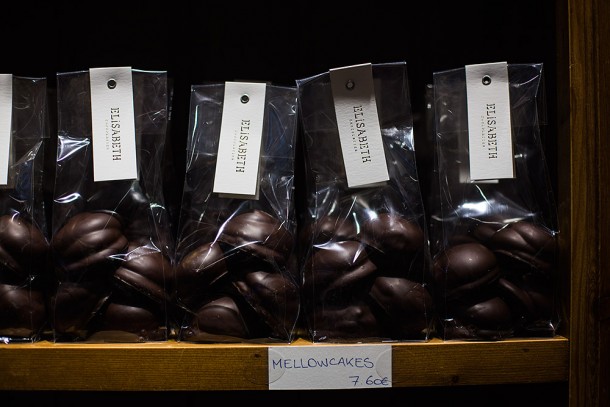 On our way back to grab our stuff to go to Rut and Fernandos we were distracted by the window of the Elisabeth Chocolate shop and had to go in.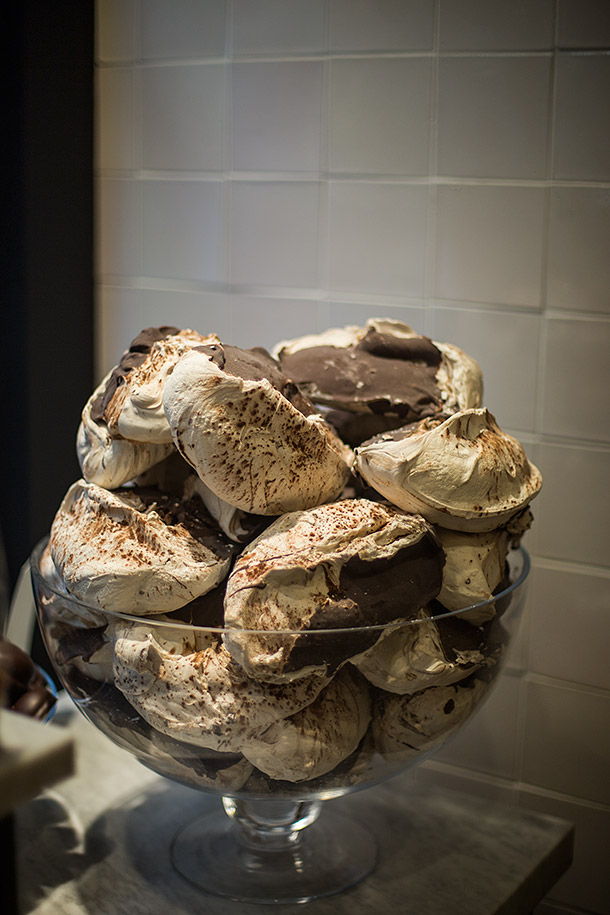 The shelves and counters were lined with beautiful chocolate covered marshmallows, gargantuan mounds of meringue, various chocolate covered things, etc. The meringue was particularly large, only slightly smaller than my head.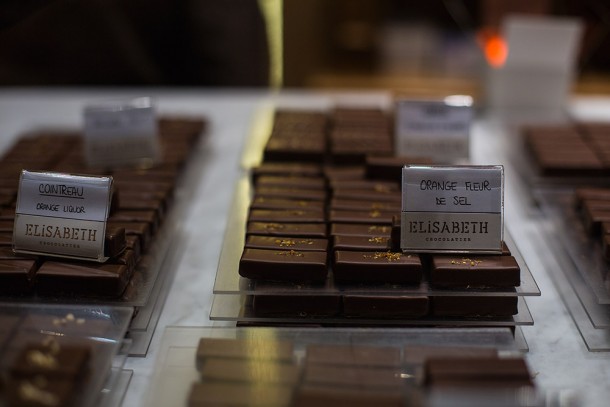 I think we spent 15 minutes in this store ogling at the various chocolates and enjoying the perfumed aroma of chocolate floating in the air. Once we broke through the chocoalte hypnotism we bought an assortment and left to go meet our hosts that were waiting for us.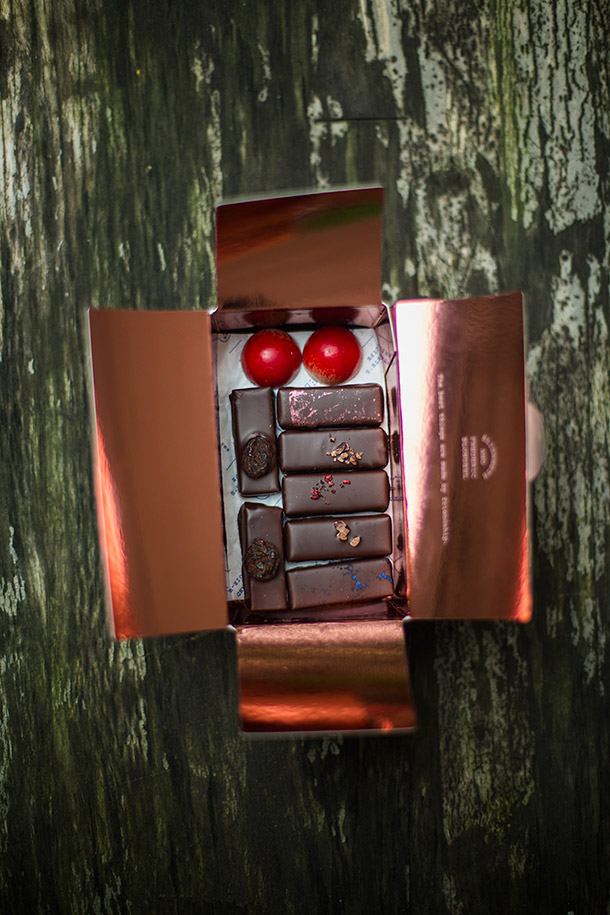 Here is our assortment. Cocoa nib, rum raisin, rose, earl grey, orange, and cherry. This is only part of the chocolates that we had but we sort of ate half the box already.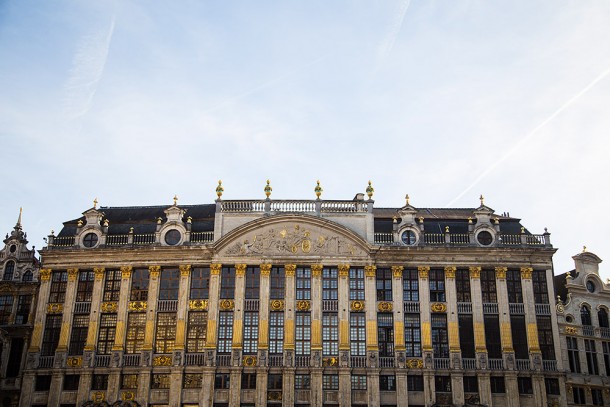 We finally met Rut, Fernando, and Rumbo (their spanish greyhound that they rescued from Galgos112). The spent the rest of the day situating ourselves in their flat and going to a local vietnamese joint for some warming Pho.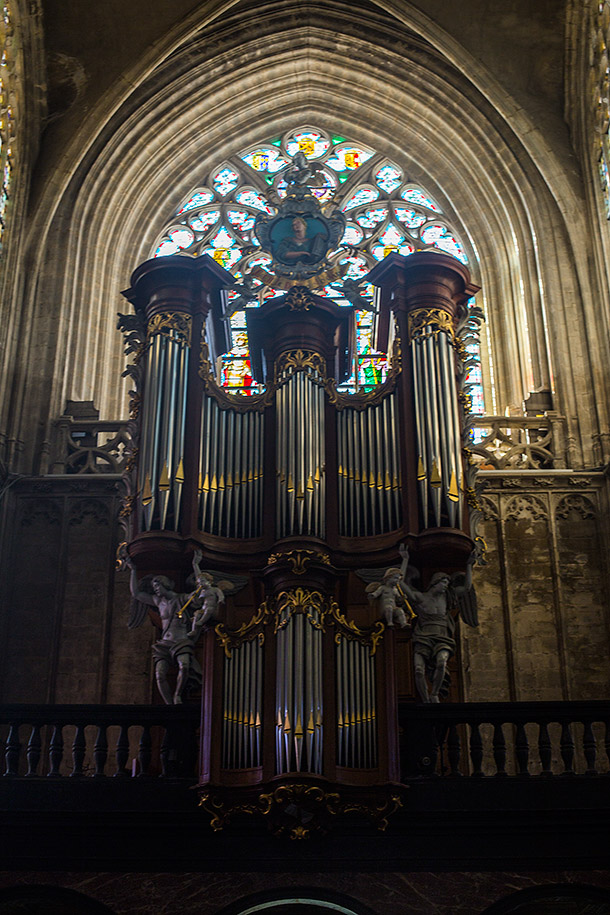 Rut and Fernando wanted to take us out the next day to tour us around the area so we gladly agreed we were aiming to go to the peeing boy statue but made a few stops at a flea market and an ornate church. They brought Rumbo with them and he was "performing his Casanova act" as our hosts would say as people stopped us to take pictures, and pet him.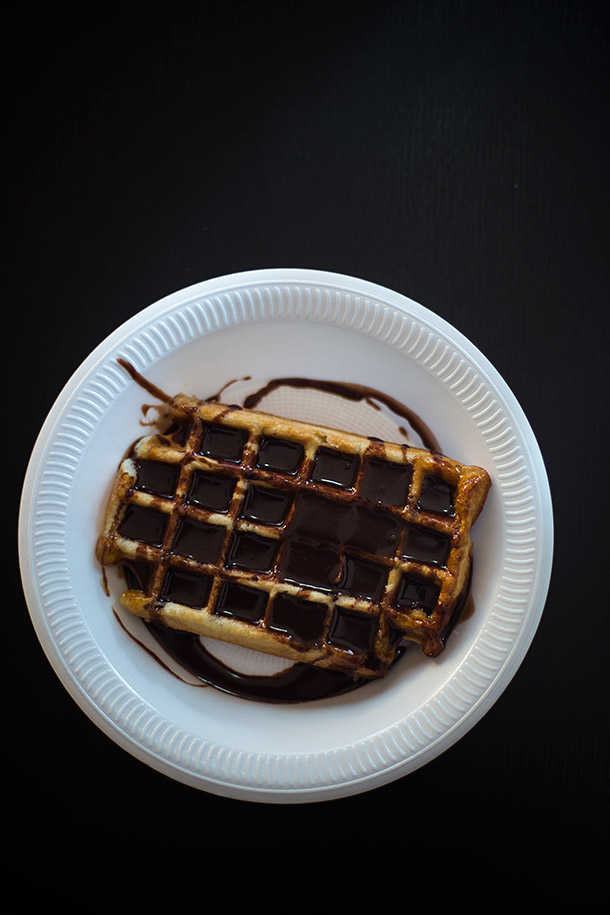 Rut stopped us at one of the waffle trucks that are parked at various street corners and told us to try one of their waffles so we can compare it to the other crispy kind. Matti and I both ordered one with nutella on top. Just very slightly caramelized on the outside, with a chewy and gooey inside. This one was incredibly sugary but really good of course.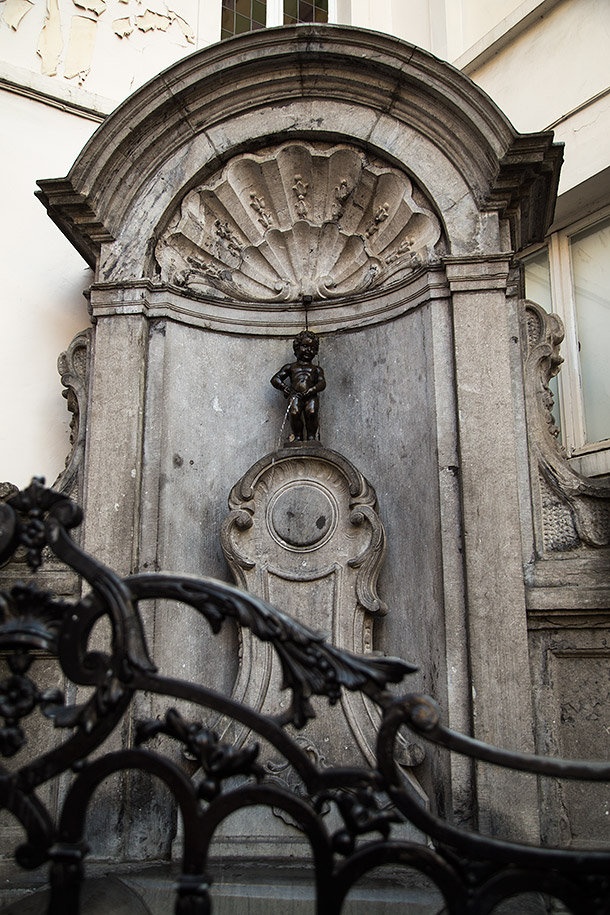 Fernando seemed particularly excited for us to see the peeing boy statue. He was explaining the great history behind the statue and questioned us on how big we thought it might be.  To my surprise it was significantly smaller than I expected, no taller than maybe a foot or so. Apparently they actually dress him up for holidays such as Christmas, Chinese New Year, etc. I did not love it but I also didn't hate it.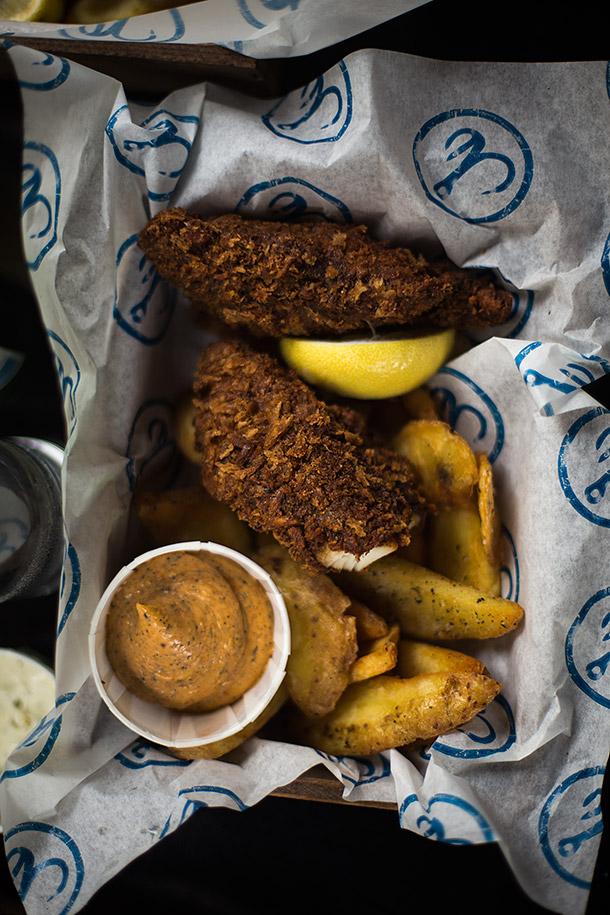 I told myself I would save my fish and chips for the UK but when they suggested Bia Maria and I saw what they were serving I chose to break that promise. The chips (fries) were incredibly good and beautifully crispy and crunchy on the outside. The fish was also perfectly crunchy and nicely flavored on the outside and since I ordered the cuban version it came with a creamy and slightly sweet mojo sauce that was absolutely to die for.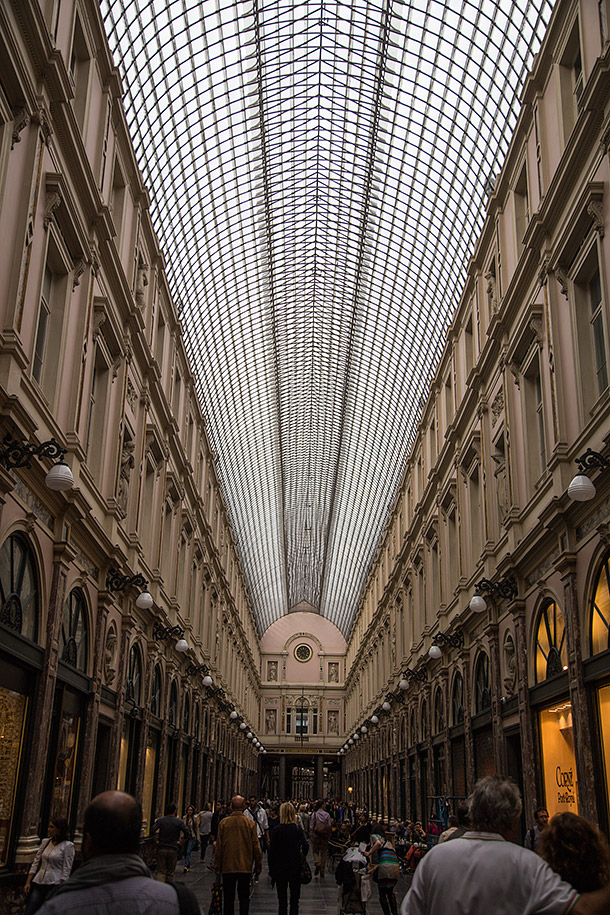 We continued on our tour and went through Galeri de la Reine to stop by Mary, their very favorite chocolatier and for good reason. I only got one chocolate, The Mary of course, and regret that decision because it was one of the best pralines I've ever eaten. The inside praline had deep, sweet, and crunchy nuances of hazelnut and almond which was of course covered in beautifully tempered chocolate.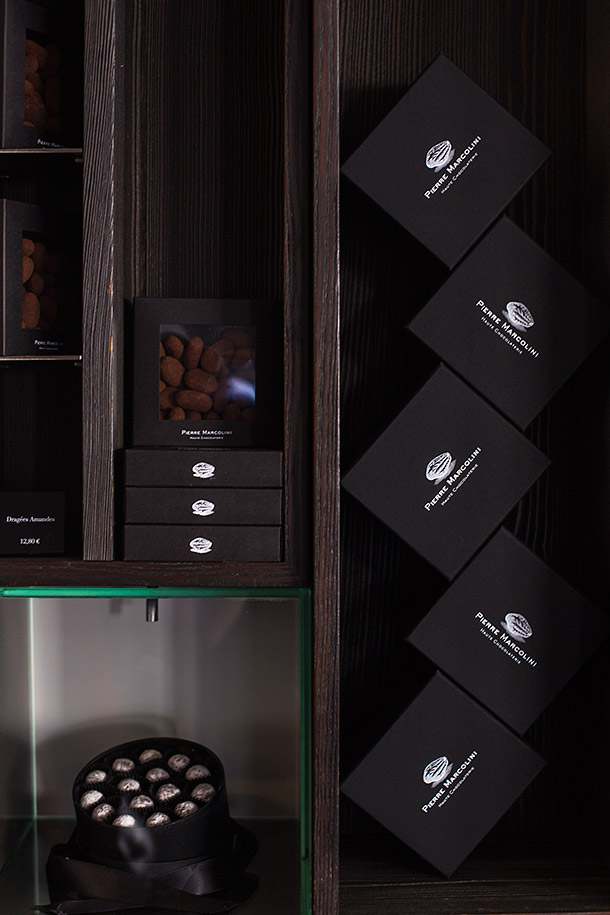 We also stopped at this chocolatiers shop for me to grab something for my parents.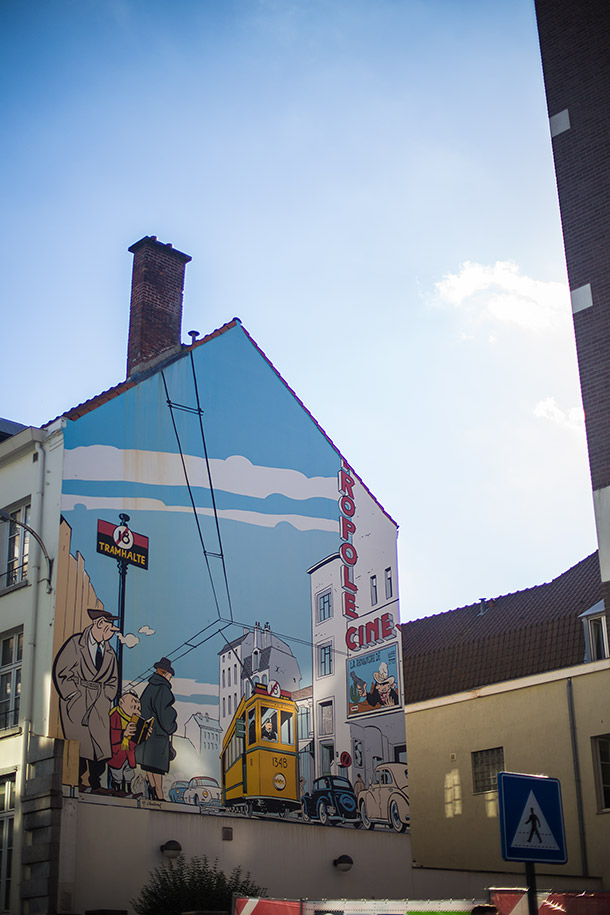 Back at our hosts flat we decided to spend an extra day here to take a day trip to Bruge the next day.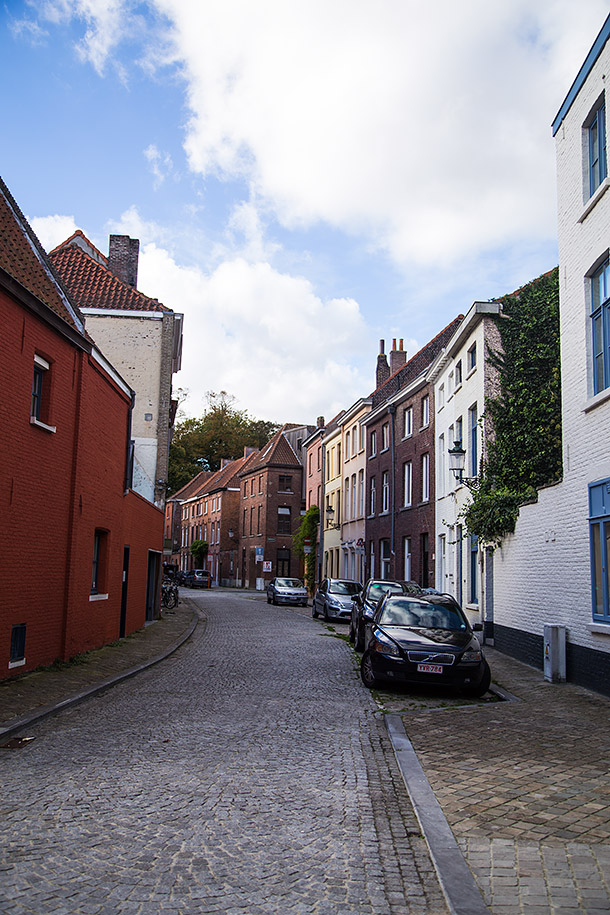 We arrived in Bruge with empty stomachs so we scavenged for a place to eat as soon as we got there.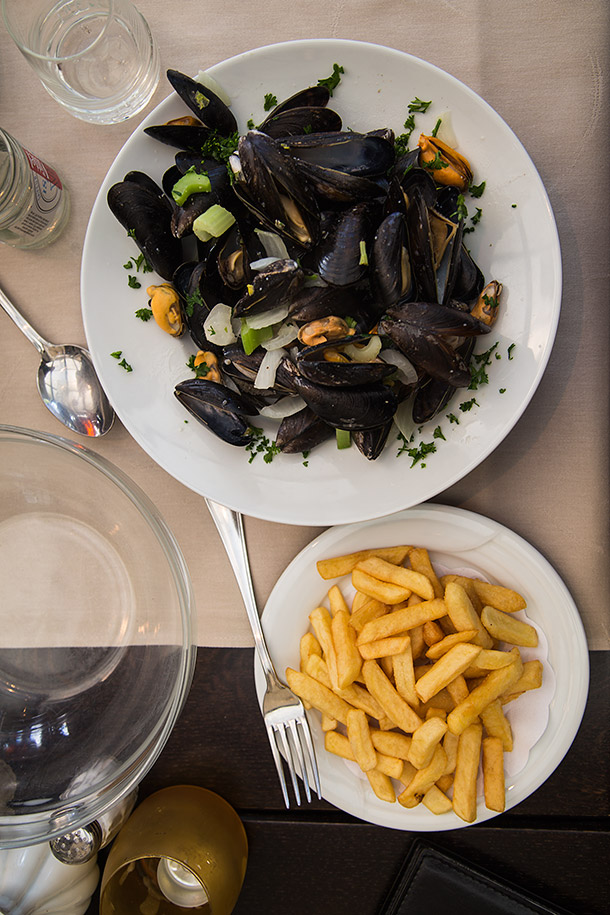 It was my goal to eat classic moules et frites (mussels and fries) here so we stopped at the first place that had that on their chalkboard sign. I ordered the cream mussels which were perfectly cooked and went wonderfully with the creamy broth that brimmed inside of their shells.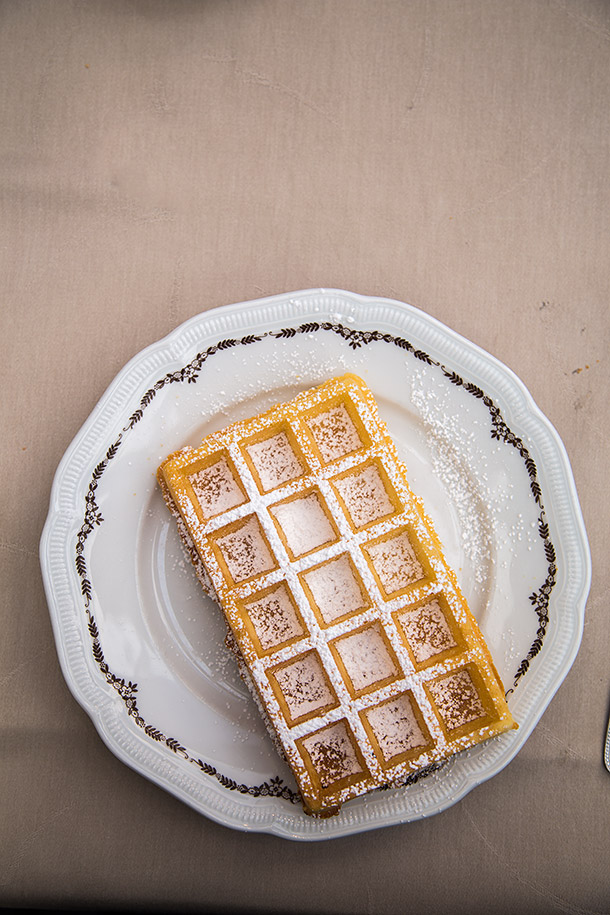 For dessert we ordered a waffle to split between Matti and I. This is the other waffle that Rut said that we needed to compare with the waffle that we tried from the truck. This one was incredibly light, airy , and crispy. Hardly sweet at all yet a nice end to a meal.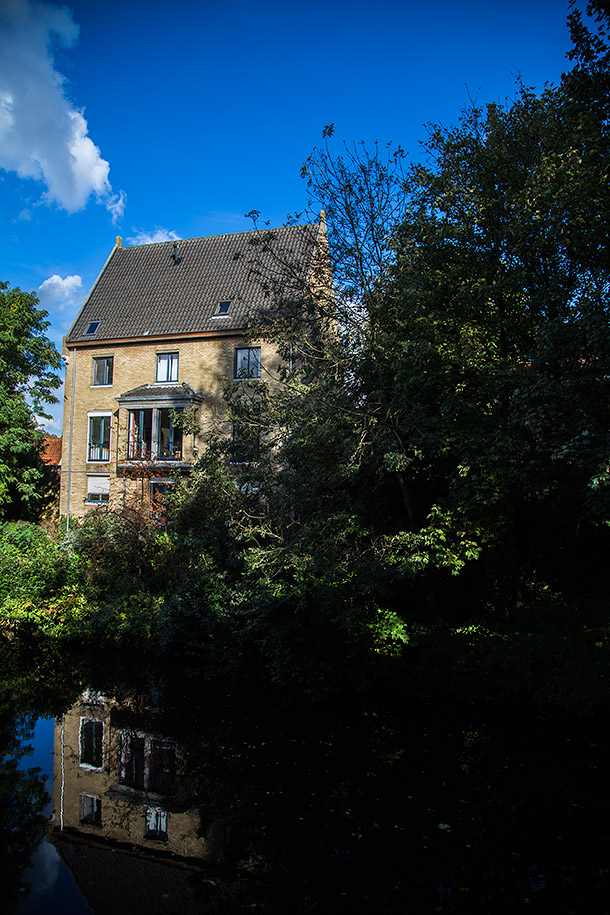 We moved on to view beautiful Bruge. Being here was like walking through a fairy tale land with the beautiful types of buildings and cute canals that run through the area.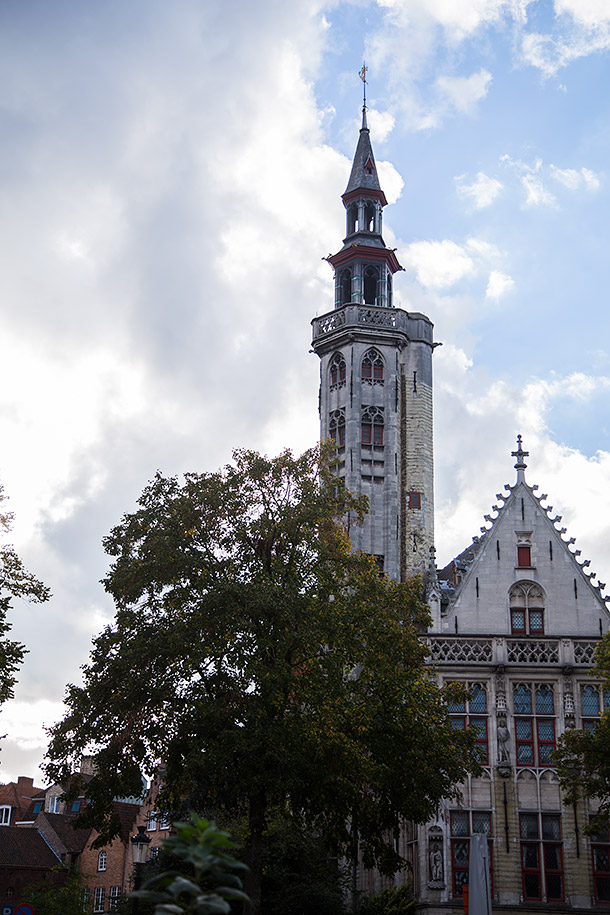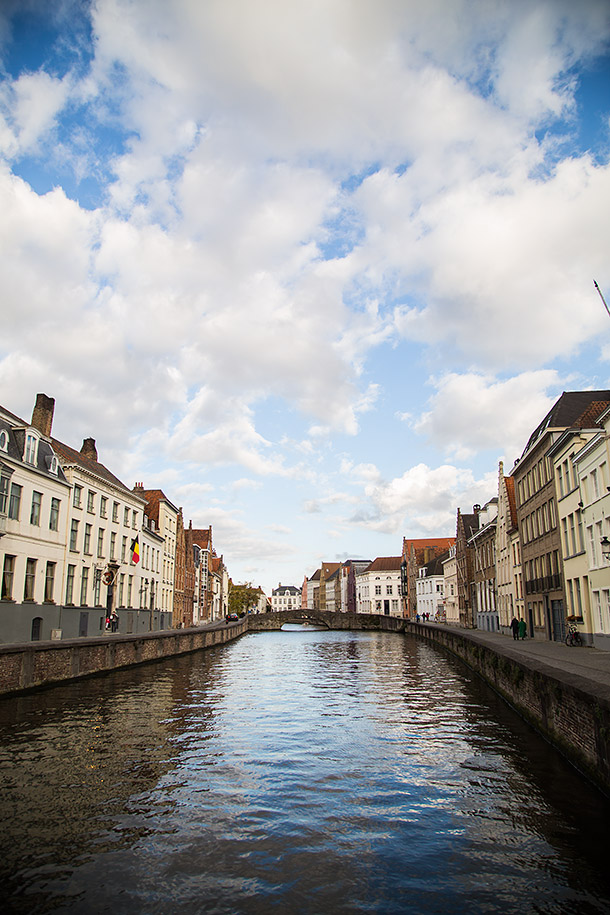 We stopped in a square that was surrounded by huge ornate buildings one of them being a tall bell tower that our friend Phoebe recommend we go to the top.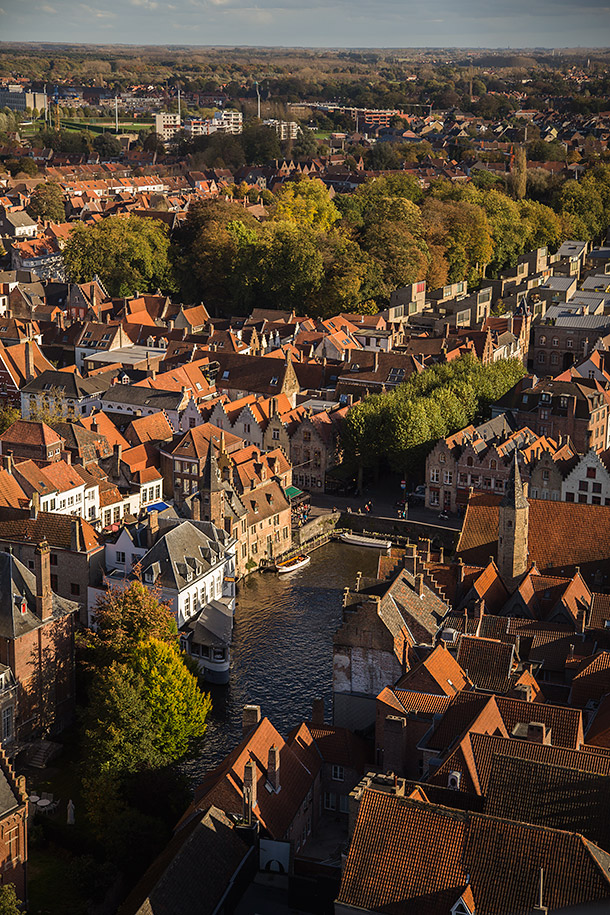 After climbing the narrow and steep 366 steps to the top we enjoyed the 360 degree view.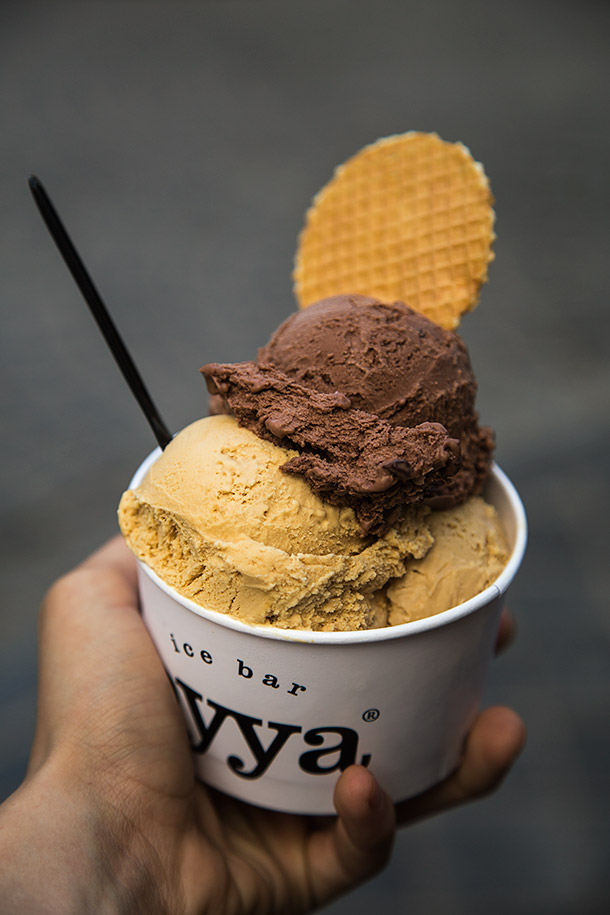 Of course we stopped at an ice cream place to get our necessary fix. This one was chocolate, hazelnut, and coffee.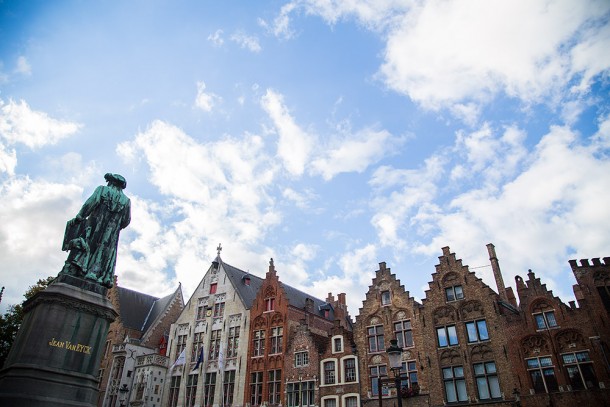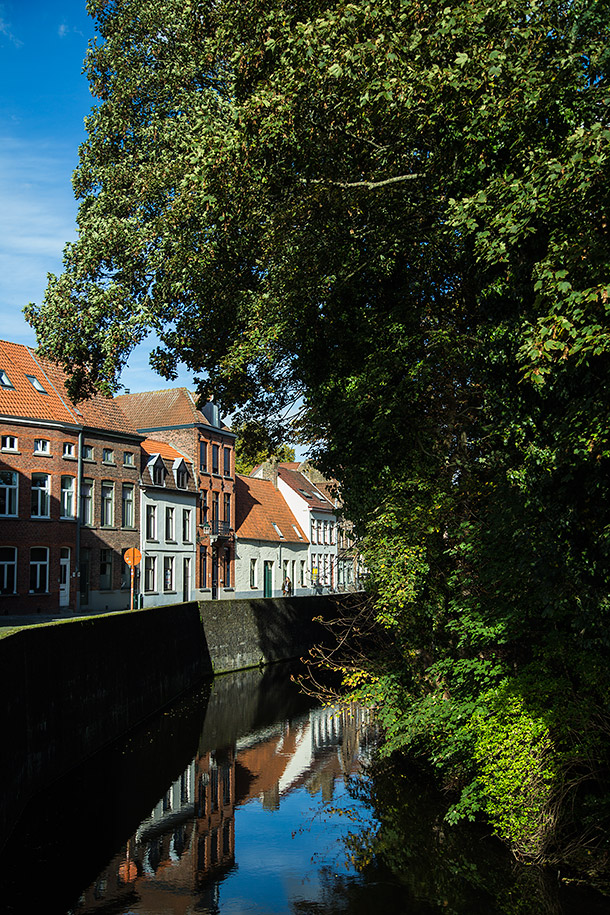 I took so many pictures in Bruge I decided not to add a description for all of them that way you can take the moment to look at it and let your thoughts run wild in any way you like.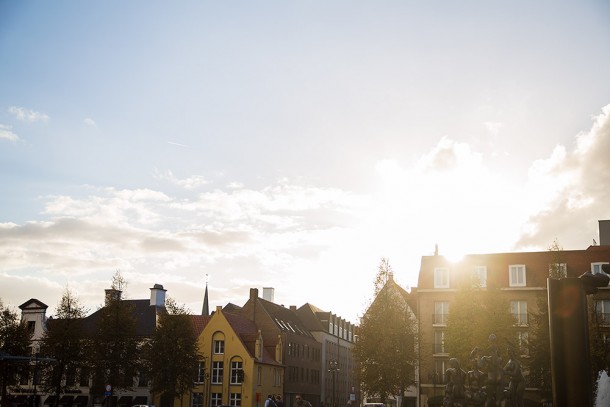 Our last moment in Bruge…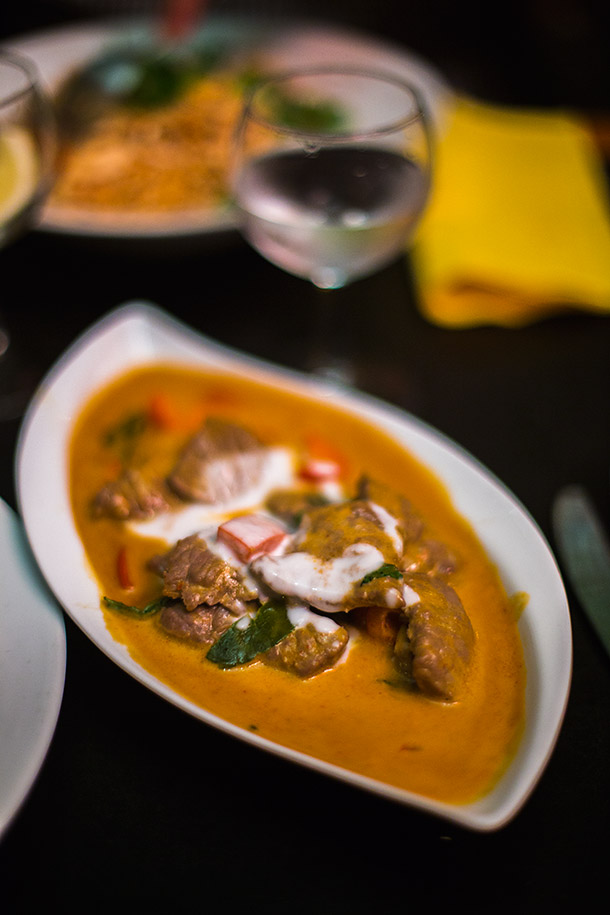 Since it was our last night Rut and Fernando took us to their favorite Thai place Premeir Comptoir Thaï. I ordered the Panang curry, one of my absolute favorites, and was completely blown away. Definitely some of the best thai I think I've ever eaten. Incredibly creamy, rich, and slightly sweet.  A wonderful end to yet another wonderful stop. Thank you Rut and Fernando for the amazing time. Next is Amsterdam!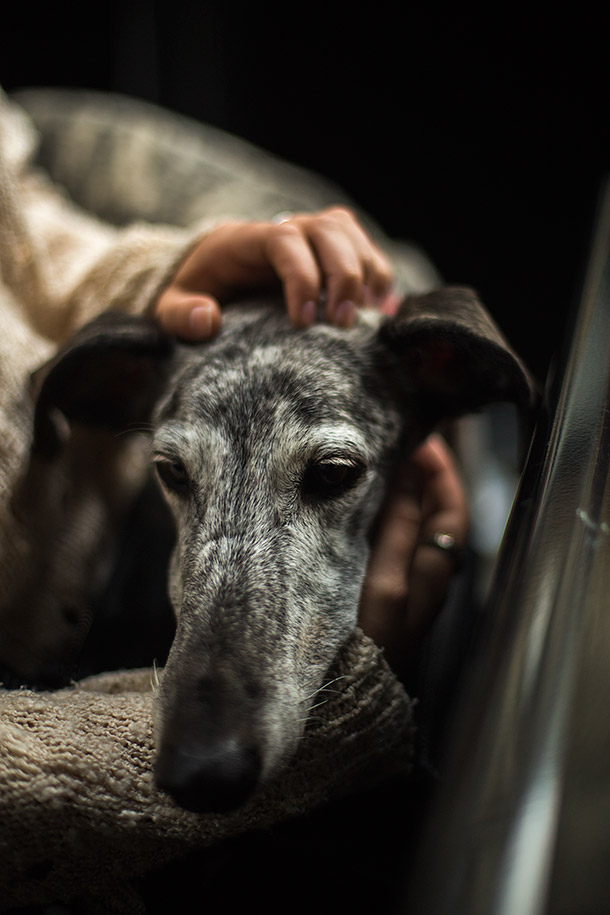 Oh, and thank you to Rumbo!