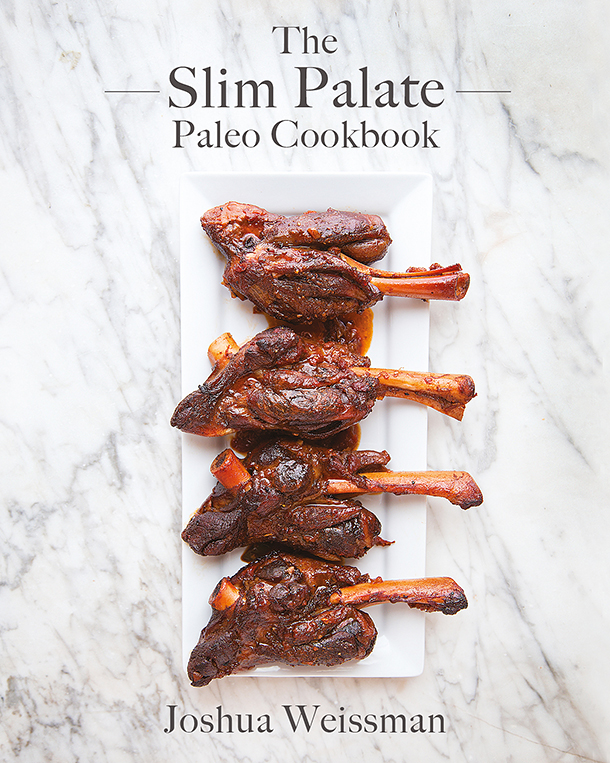 My very first cookbook The Slim Palate Paleo Cookbook is NOW available on Amazon, Costco, and Barnes and Noble. You can also find my book inside your local independent book stores on Indiebound.  The Slim Palate Paleo cookbook manifested after I lost over 100 lbs, which then transformed into this food blog where I could share my thoughts, recipes, and love for real food with everyone, then finally my passion spawned this cookbook. Inside this book you will find a plethora of my photography and recipes of my real food creations along with interpretations of some classic favorites. This book appeals to both the inexperienced and the experienced in the kitchen with recipes that both ends of the spectrum can enjoy.
Check out the promo video for it above!
FAQ:
Did you photograph this, you're only 18?! I did do all of the photography along with the recipes and writing.
When does it release? The release date is March 11th, 2014, although you can pre-order it on Amazon now and get a copy at your doorstep before most book stores.
How do I get a copy if I live out of the US? If you live in the UK you can pre-order it from Amazon UK or if you're elsewhere you can pre-order it from Book Depository.
What if I don't eat "Paleo"? Even if you don't eat Paleo you will still enjoy this book as much as if you did eat Paleo. It isn't necessarily tailored only to people who eat Paleo. I believe Paleo is more of a template for healthy eating in regards to what makes you feel good and vibrant rather than following an exact regimen of strict rules.
What's on the cover? Lamb Shanks Braised in Coffee and Ancho Chile. The recipe for them is in the book!
Praise for The Slim Palate Paleo Cookbook:
Joshua Weissman's Slim Palate Paleo Cookbook is a lovely volume, with fine recipes for any level of cook and exceptional photography by the author. But embedded within it is a philosophy of food that I hope more people will embrace, one of common sense and a full-on bear hug of excellent food cooked at home with abandon. Even more important, this book is an extraordinary story of a young man who transformed himself through food and cooking and is thus a living emblem of the power of food to transform our lives. – Michael Ruhlman, James Beard Award-winning author of Ruhlman's Twenty, Charcuterie, The Soul of a Chef, and numerous other books on food and cooking
Joshua Weissman, the teenage dynamo behind the remarkable Slim Palate blog, has figured out at the tender age of 17 that the secret to a healthy life is eating nourishing home-cooked meals. With his sophisticated palate and discerning eye, Joshua's recipes and enticing photos will inspire young and old to take charge of their wellness by getting in the kitchen. –Michelle Tam, author of Nom Nom Paleo
One of Joshua Weissman's strengths in The Slim Palate Paleo Cookbook is the way he impressively balances his youthfulness with maturity. At only 17, Joshua has created a cookbook filled with sophisticated recipes that people of all ages can appreciate, all while keeping the recipes easy enough for the inexperienced cook to follow. With exceptional photography, delicious recipes, and a unique point of view, The Slim Palate Paleo Cookbook is an entertaining read and a worthy resource! – Mark Sisson, author of The Primal Blueprint
I am a big fan of Josh's food and so happy that he has come out with this cookbook full of healthy, delicious recipes! –Elana Amsterdam, New York Times best-selling author of Paleo Cooking from Elana's Pantry
(More will be added to this page over time)