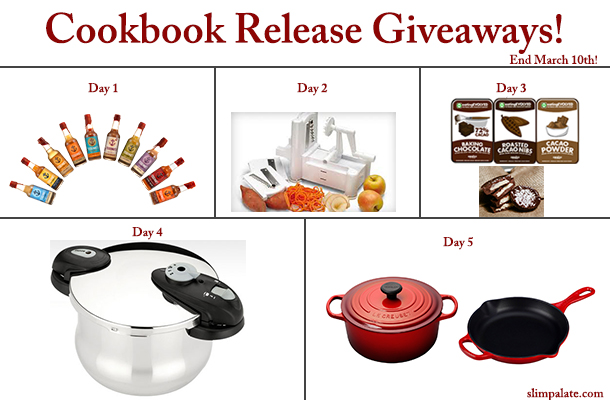 So my cookbook's release is almost here, in fact it's only 6 more days from today! Before I get to my explanation I also wanted to say that I will be having a book release party just outside of Houston Texas and you can get Tickets for it NOW on the Eventbrite page here. Anyway, I'm so ecstatic about it that I cannot contain myself and felt the need to do a series of giveaways leading up to it's release day on March 11th, 2014 to celebrate.
Starting today there will be a new giveaway every day for 5 days up until March 10th, exactly 1 day from my cookbooks release. Anyone living in the US may participate but some of these prizes cannot ship outside of the US.  In order to enter simply choose the giveaway you want to enter in below.
 Note: You can enter all of these giveaways, they will all become available to enter in as the days progress and will all end at the same time.
Click the one you want to enter in below: