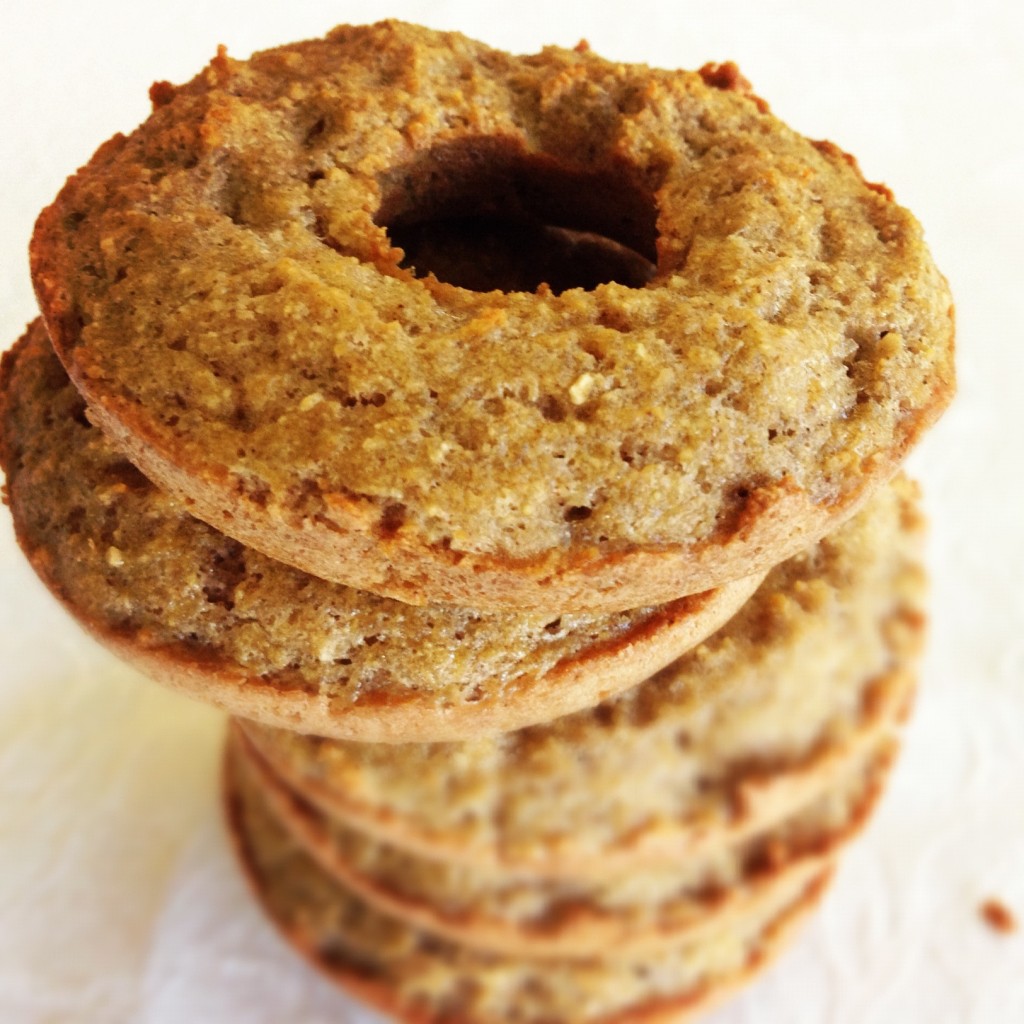 So I know that I need some content started on here. And I have plenty of awesome recipes to share with you guys. But I dont have any pictures yet. So Im gonna be using some of my instagram pictures for this post. But these will be delicious regardless! I promise! Well, okay I am pretty sure you will like them. If you don't, then, I guess I will be sad.
Very sad.
But seriously. Don't these look delicious?!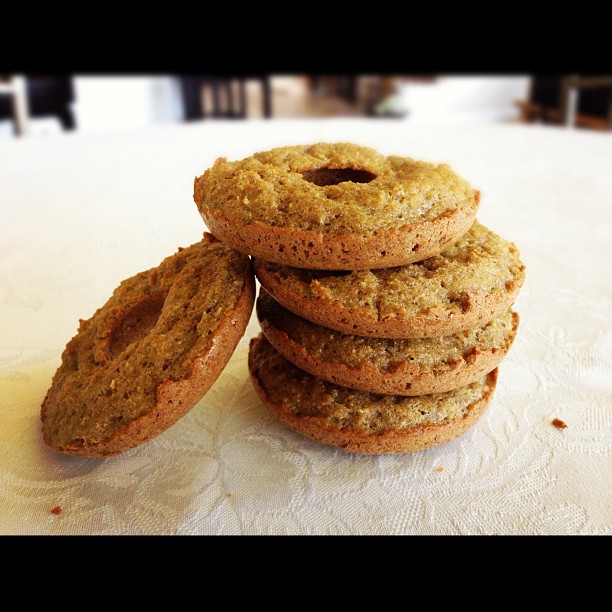 I really do suggest trying these. They are great for pretty much anything. Breakfast lunch or dinner. Or all of them. Just saying. I really enjoy these in the morning with a nice side of eggs and some raspberries and blackberries mixed. I would also imagine these would be great with cream cheese sweetened with stevia on top. Also I apologize ahead of time if this isnt the best recipe post ever, my posts will get better as I do more of them. Just getting that good old practice in!

Cinnamon Crumble Coconut Flour Donuts (Paleo, Grain free, Primal)
Makes 6 Donuts
Ingredients
¼ cup coconut flour
2 Tablespoons almond flour - I used Bobs Red Mill specifically because of its coarseness
¼ teaspoon baking soda
3 eggs
1 Tablespoon stevia extract or 50 drops (Adjust to taste) (I used my favorite brand SweetLeaf Stevia Drops for these)
2 Tablespoons coconut oil, melted
1 teaspoon cinnamon
2 Tablespoons almond milk
¼ teaspoon vanilla extract
Instructions
Preheat oven to 345 and oil a donut pan with your favorite cooking oil or coconut oil. (I used avocado oil)
Add all dry ingredients in a large bowl and mix together thoroughly with a fork or whisk.
Combine all wet ingredients in a separate small bowl and mix.
Add wet ingredients to dry ingredients and stir until well incorporated and combined.
Add dough to ziplock bag and snip one edge off and pipe the mixture into each donut mold until each one is about ¾ the way to the top evenly.
Place in preheated oven and bake for 15-20 minutes or until toothpick comes out clean.