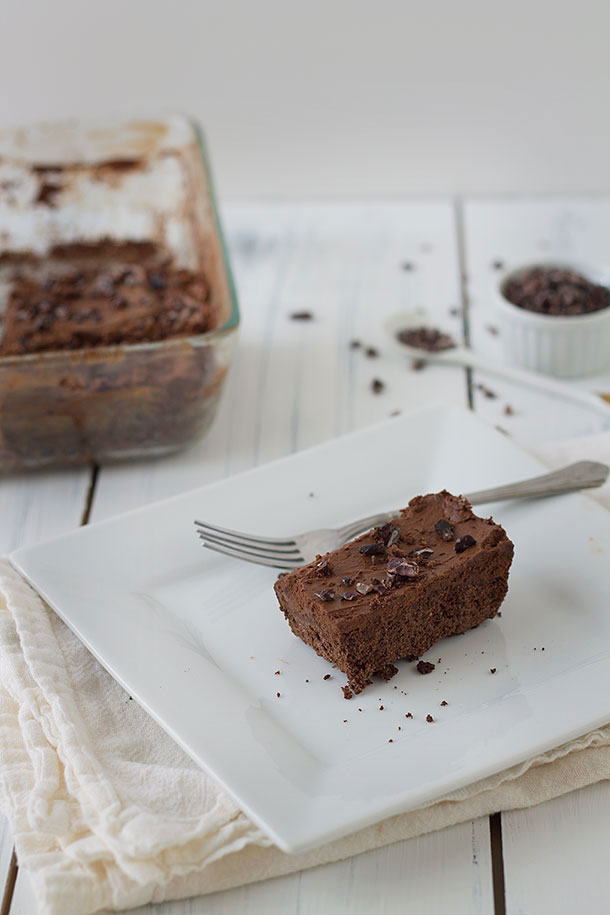 A few weeks ago it was my mom's birthday so I made her a nice birthday dinner, even though I make dinner most nights this one was special. There was one main dilemma though, that dilemma being the fact that her birthday happened to fall on an incredibly busy week so I only had enough time to run and grab a present and make a dinner. I don't know if you noticed but there is something seriously wrong with that. There was no cake involved.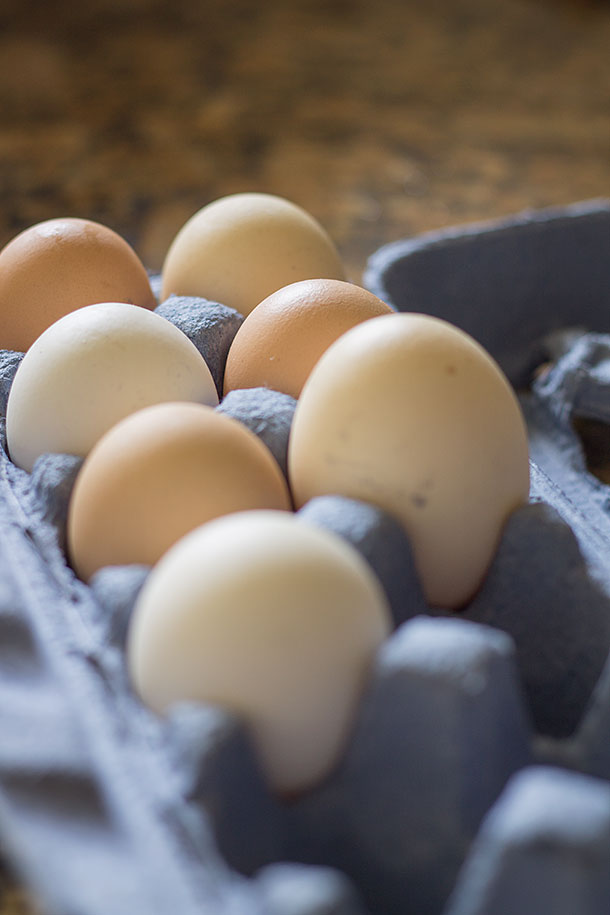 How can you possibly have a proper birthday without a cake? It's pure injustice I tell you. As soon as this realization slammed into my head I felt like a heathen savage of a son. No she didn't make me feel like I was, in fact she said that she didn't even need a cake. But once someone utters the words that "they didn't even need it" or anything along those lines, that means that they wanted it. I'm fairly sure that's how the general function of a mothers brain works.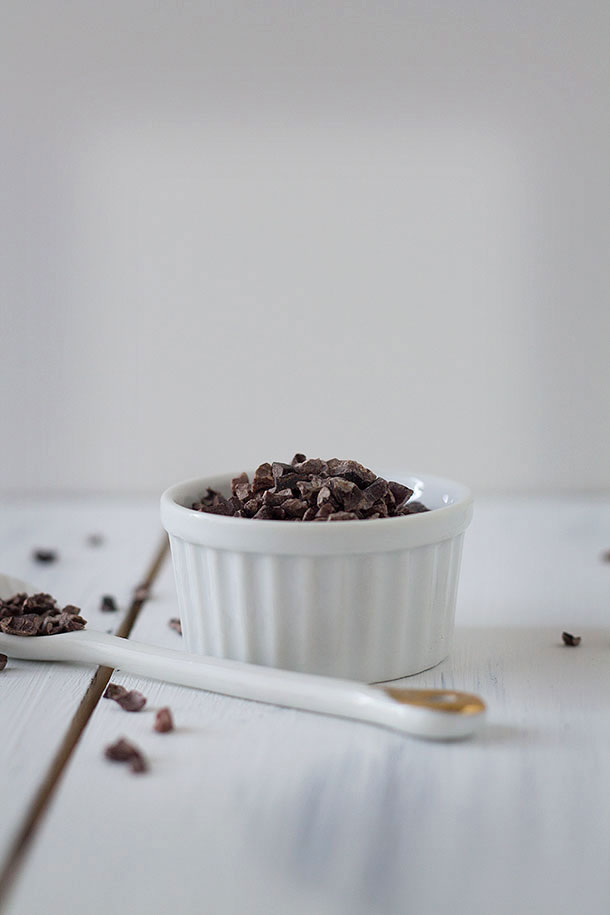 So with my sleep being tormented by this bad deed I made the decision that something had to be done. While she was out grabbing some fresh veggies from the farmers market I chose to stay this time so I could make her cake. Without her knowledge of course. This was obviously a dangerous decision since I had no idea when she would be back.  And of course she came in the door right as I was wrapping it to place in the fridge.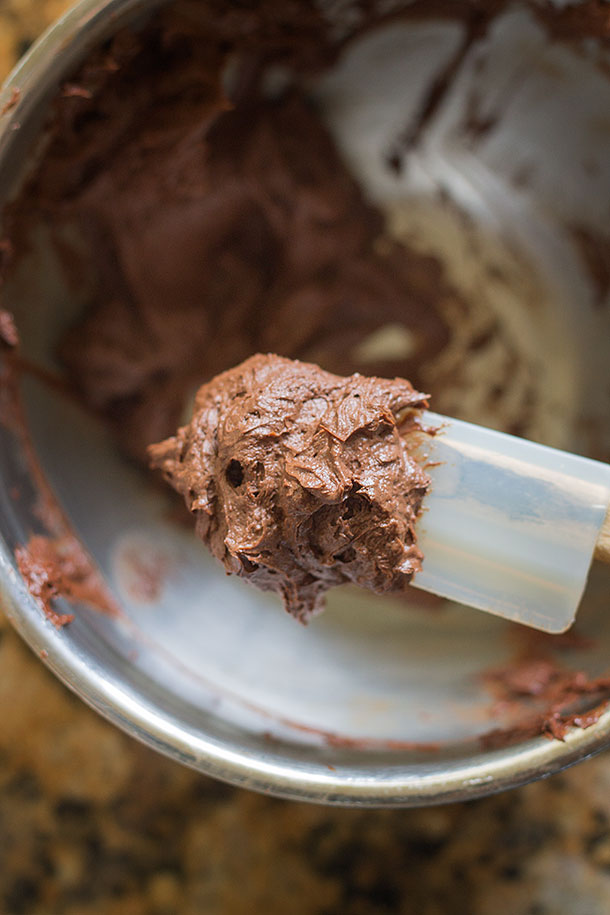 Luckily she just assumed it was one of my recipe I was testing. Which technically speaking I was and I'll be honest it probably wasn't the best idea to test a recipe for a cake that I wanted to be perfect but it turned out surprisingly good. The cake part has a satisfying chewiness without being dry  and the frosting ended up being a gorgeous rich, creamy and incredibly dark chocolate. Above all it was probably one of the easiest cakes I have ever made.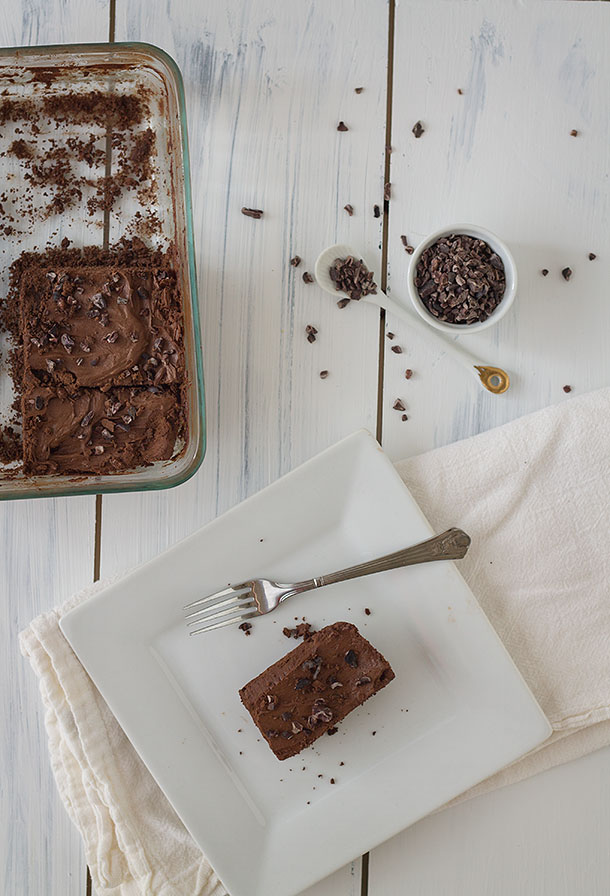 Finally when morning broke I woke her up and said there was breakfast waiting in the kitchen. And it was, it just happened to be a breakfast consisting this decadent chocolate cake with radiating candles and fresh brewed coffee. So what's the moral of this story? Well there isn't one. I suppose it could be, everything is made better when you serve your mother chocolate cake for breakfast.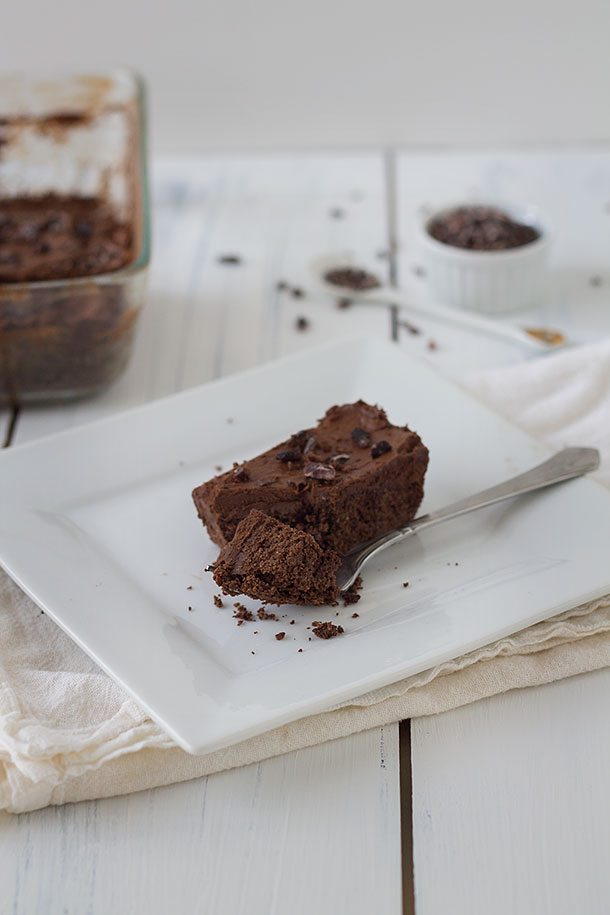 Brownie Cake with Dark Chocolate Buttercream Frosting and Cacao Nibs (Primal, Grain free, Gluten free)
Ingredients
Cake:
½ cup almond flour
½ cup cacao powder
¼ cup coconut flour
¼ cup coconut oil melted
3 eggs
1 teaspoon vanilla extract
¼ teaspoon baking soda
½ teaspoon liquid stevia with ⅓ cup almond milk or ⅓ cup honey
Chocolate Buttercream Frosting:
⅓ cup butter softened slightly (I used kerrygolds salted butter)
2 oz dark chocolate or unsweetened baking chocolate depending on how dark you want it (I used unsweetened baking chocolate)
½ teaspoon liquid stevia or ½ cup honey
2 tablespoons heavy cream or almond milk (eliminate if using honey)
3 tablespoons cacao powder
3-4 tablespoons cacao nibs
Instructions
Preheat oven to 350 degrees and grease a 8x6x2 inch baking dish with coconut oil.
Cake:
In a medium bowl add almond flour, cacao powder, coconut flour, and baking soda and incorporate into each other.
In a separate bowl add eggs, vanilla extract, melted coconut oil, and stevia and almond milk or honey and whisk together until well mixed.
Pour egg mixture into dry ingredients and mix until fully incorporated and well mixed.
Scrape brownie batter into baking dish and evenly distribute across the dish and place in the oven for 15-25 minutes or until a clean toothpick inserted comes out clean. (at this time you can start making the frosting)
Pull out of the oven and let it cool for at least 20 minutes.
Chocolate Buttercream Frosting
Chop chocolate and melt either in the microwave or over a double boiler stirring on occasion to prevent boiling.
In a medium bowl place softened butter and begin whipping it with an electrical mixer with the wire whisk attachment at medium speed for a bit and slowly pour in the melted dark chocolate while mixing.
Once all of the chocolate is added carefully add heavy cream or almond milk, cacao powder and honey or stevia.
Continue whipping until fully incorporated and nicely whipped.
Once the brownie cake part is done cooling scrape and evenly spread over the top of the brownie cake leaving the cake in the baking dish then sprinkle it with the cacao nibs and place in the fridge to chill (at least 20 minutes)
Slice into 8 squares and serve chilled.
Notes
The only thing from keeping this cake from being totally paleo is the buttercream frosting. I would say that you could substitute something for the butter, but it would totally change it. But hey the butter I used was grass fed, so if your okay with a little bit of dairy then you should try this with no fear.