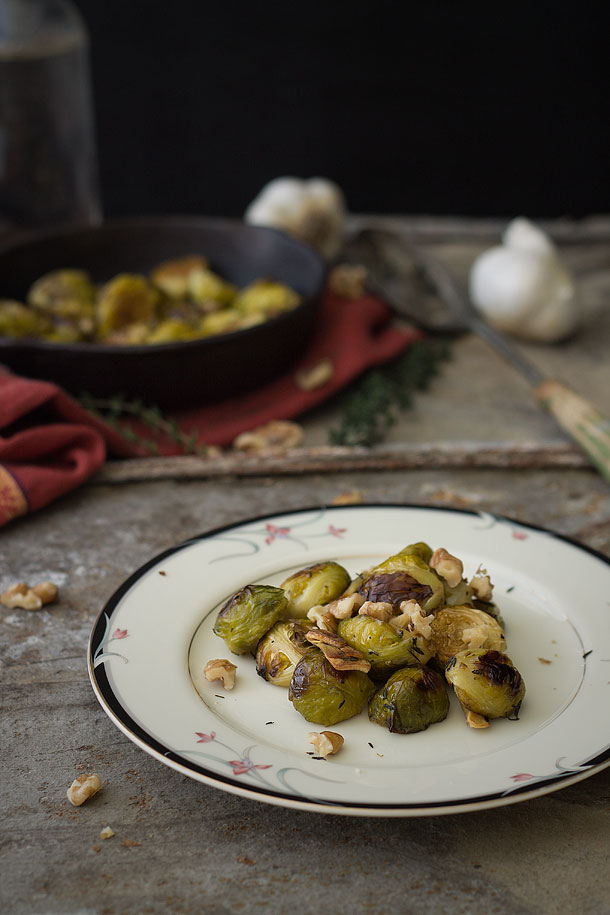 Lately I have had quite the abundance of the wonderful gift to the world known as bacon, and it of course make me even happier knowing it's pastured, sugar free bacon from a local farm.. Well I say abundance, but there isn't really such a thing as "too much" bacon in your freezer. Due to the mass quantity of bacon I have been cooking it, a lot. If you have cooked bacon before you would know that when your done slaving over the bacon scented radiating pan there is quite a lot of bacon fat left.
First off I need you to stop what you are doing and remove your hand from the pouring motion of the pan. You do not want to throw that stuff away. The smoky, aromatic liquid that resides in your pan is total gold dust and shouldn't be wasted. Instead strain it into a container and store it in the fridge for a delicious cooking oil.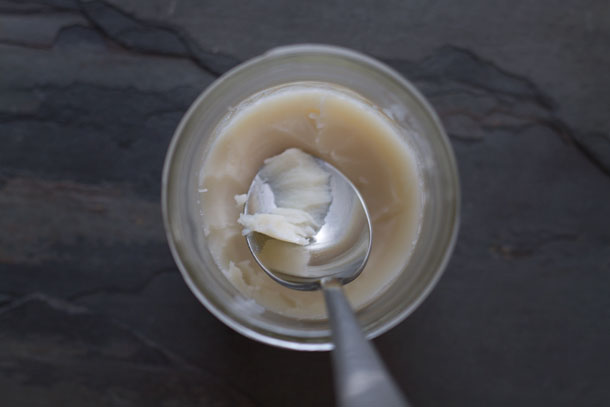 For the skeptics out there, believe it or not bacon fat is actually incredibly good for you to cook with and you only need a little bit to coat a pan or whatever it is your cooking. It's full of nutrients and it's very heat resistant making it perfect for higher heat cooking. Keep in mind that it's health benefits can only be reaped when you get it from good sourced pork and not the heavily processed chalk full of hormones and shoved into a cage kind. I'm talking more like humanely raised pork, pastured, raised without antibiotics and hormones ever and preferably one that is not cured with sugar. Once you've got that down, you'll have nutritious bacon right in front of you. Words to live by "nutritious bacon". Remember that.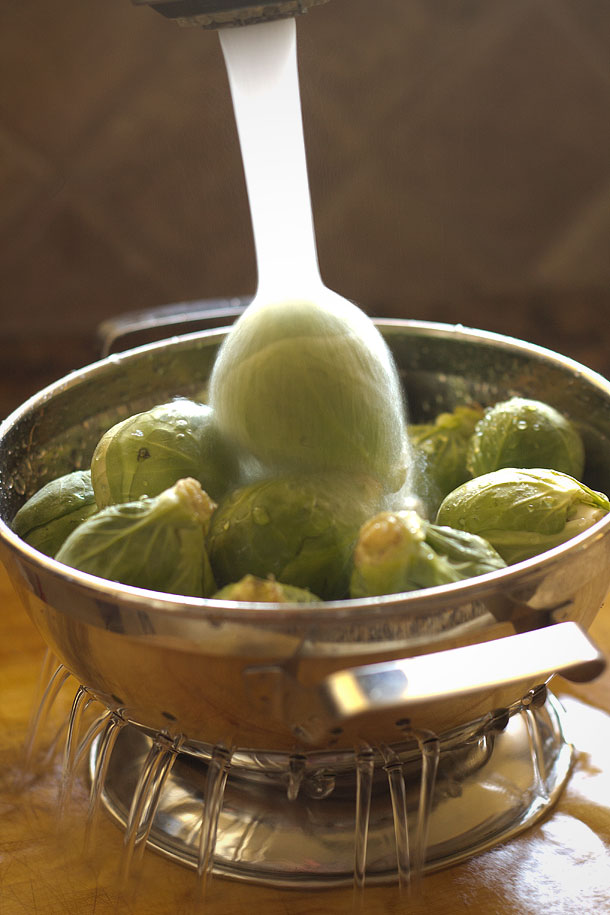 I got the idea to use bacon fat in this because as I was surfing the internet, I stumbled upon several recipes of people using duck fat in their Brussels sprout roasting. Sure duck fat is a great cooking utensil and is a foodie magnet of an ingredient when it comes to just about anything in the kitchen. But it still kind of bothered me that no one mentioned bacon fat. Bacon fat seems to have lost it's reputation in the foodie spectrum now that everyone's eyes are on duck fat pan fried foie, so I will do my best and try and help bacon fat reclaim it's tasty title.
Now you don't have to use bacon fat in this recipe because to be honest, roasted Brussels sprouts taste good either way, but bacon fat really adds a nice deep flavor to the taste of the Brussels sprouts. Not to mention the smokiness of the bacon fat lends a hand to the sweet freshness of a Brussels sprout.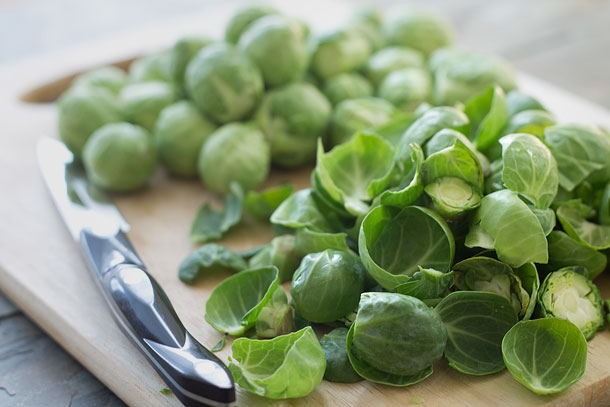 As I said though, totally not mandatory to use bacon fat and you're welcome to use any other oil such as macadamia nut oil, avocado oil or walnut oil. Really what is great about roasting a Brussels sprout is the roasting itself. Or roasting any vegetable for that matter. Roasting a Brussels sprout really brings out it's sweetness and adds a gorgeous texture. They get this slightly crispy edge around them and brown in little spots which not to mention look mouth watering presentation wise, while the inside gets perfectly cooked and it brings out the natural flavors of the vegetable while toning down any bitterness. So you're left with a smooth tasting, slightly sweet, slightly smoky tasting Brussels sprout that even the most stout Brussels sprout hater might just swoon over.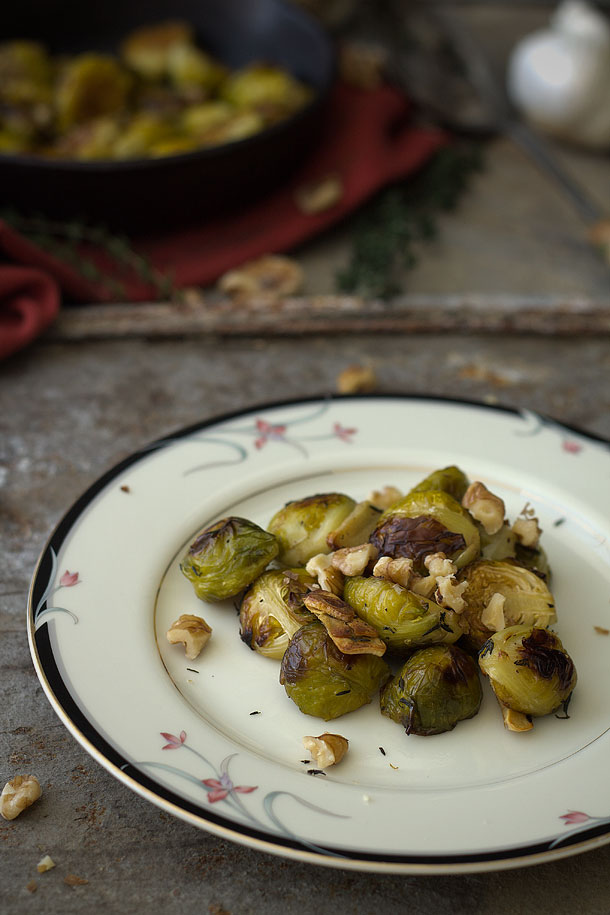 Bacon Fat Roasted Brussels Sprouts with Crispy Garlic and Thyme
Ingredients
12 oz brussels sprouts
½-1 tablespoon bacon fat
3 sprigs of thyme minced
3-4 cloves garlic sliced thinly
salt and pepper to taste
optional: crushed walnuts as garnishing
Instructions
Brussels Sprouts
Preheat oven to 400 degrees
Take Brussels sprouts and cut bottom off and remove loose leaves.
Once this is done with each Brussels sprout cut each of them in half and place them in a medium sized baking dish.
Add garlic, thyme and bacon fat and toss until thoroughly coated with oil and other ingredients are well dispersed into the mixture.
Place baking dish in oven for 20-25 minutes shaking about 15 minutes in or until they begin to get crispy around the edges and begin to brown nicely.
Serve as a side for just about any dish.
How to render out your own bacon fat if you don't already know( It's more simple than you think)
Next time you cook bacon (hopefully soon) cook it normally in the skillet and dont drain the fat.
Keep adding bacon to the pan after each piece is done until you reach a fair amount of fat in the bottom of the pan. (You dont want to let the bacon swim in it as your cooking or else it wont cook properly so you may want to start straining it early)
Once you reach a fair amount of fat in the pan grab a fine mesh strainer and strain the bacon fat into a storeable glass container or heat resistant plastic container (remember the bacon fat is very hot right now and will melt plastic)
Store in the fridge. If you strain it well and there aren't any bits of bacon in the rendered bacon fat you should be able to store it for a while. A few months in fact. Just go by nose. If it smells bad after a few months toss it and make some fresh. The only down side is that the longer it sits in there the more the flavor depth begins to go down.
Notes
This recipe can easily be doubled or tripled just slightly increase baking time as needed and bake them until nicely browned and crispy around the edges.