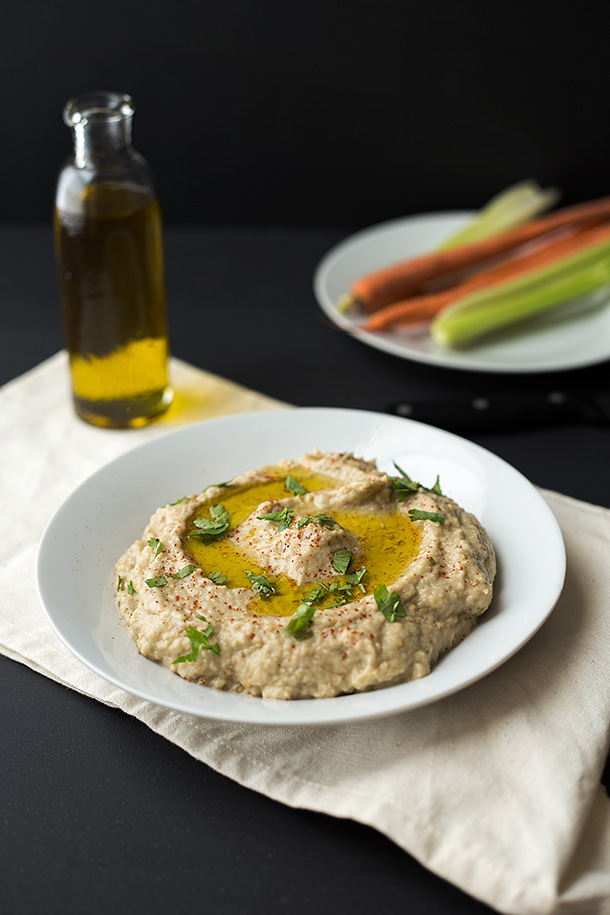 Spelling seems to throw me off quite often when it comes to the spelling a recipe that is regional. Many of these recipes seem to have multiple names which sometimes have a purpose that clarifies specific ingredient usage or something releative to that. Most of the time this is not the case and they just seem to have multiple names specified on location of the region which is when it starts throwing me off.
Is it ganoush, ghanoush, ghannouj, ganush, or ghannoug? I'm sure there are others out there, but I think it's a little unfair to throw these names out there to someone like me that's slightly OCD. I might be using the term "slightly" a tad loosely though.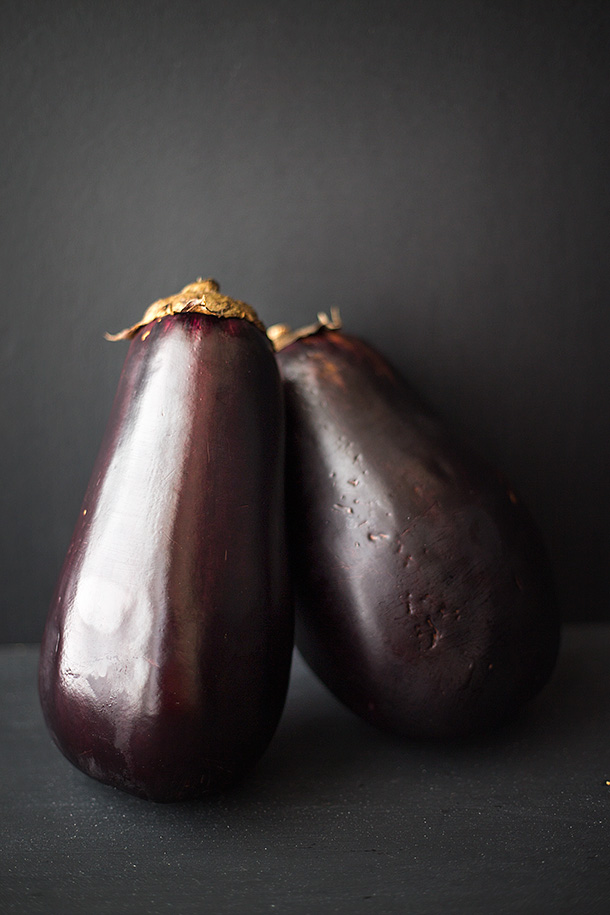 I don't eat a lot of spreads or dips  because I'm more of a sauce kind of guy but every once in a while I do enjoy something nice to dip an ice cold, crisp vegetable in. Since I'm not much of a hummus guy anymore this seems to have a slightly reminiscent taste of it but with a more velvety texture from the eggplant.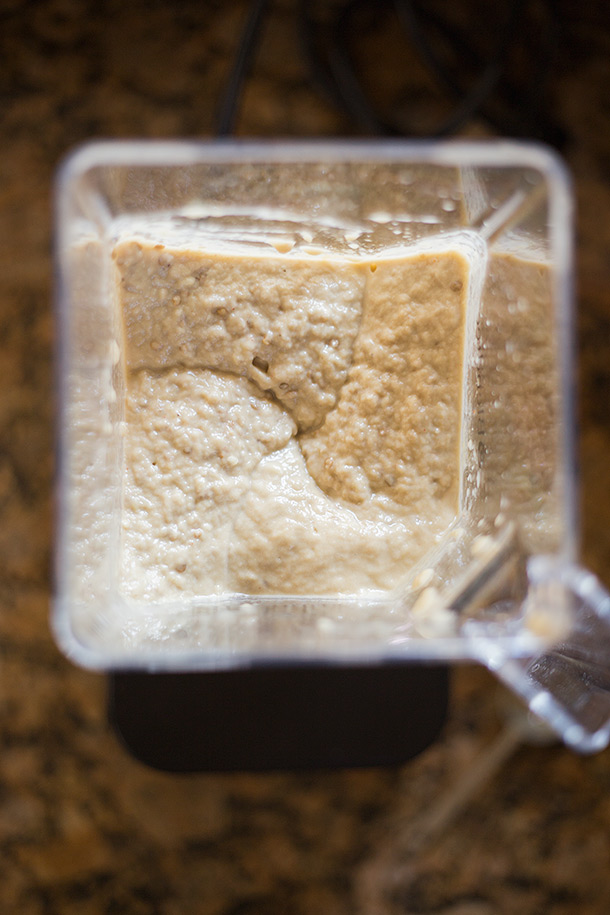 Despite it's glamorous name Baba Ganoush is incredibly easy to make and has a very rich depth of flavor. It has a slightly sweet and fresh taste with a small bite from the garlic. It's best with a healthy glug of  olive oil over the top of it to give a smooth finish. Essentially when you're eating it the idea is to let the olive oil flood around your vessel and coat it as you lift a helping of the thick puree.
Despite the fact it's usually used as a dip I have just been eating it with a spoon. So those of you who are closeted in the art of eating things with a spoon rather than using them for their intended use, I suggest you try this method.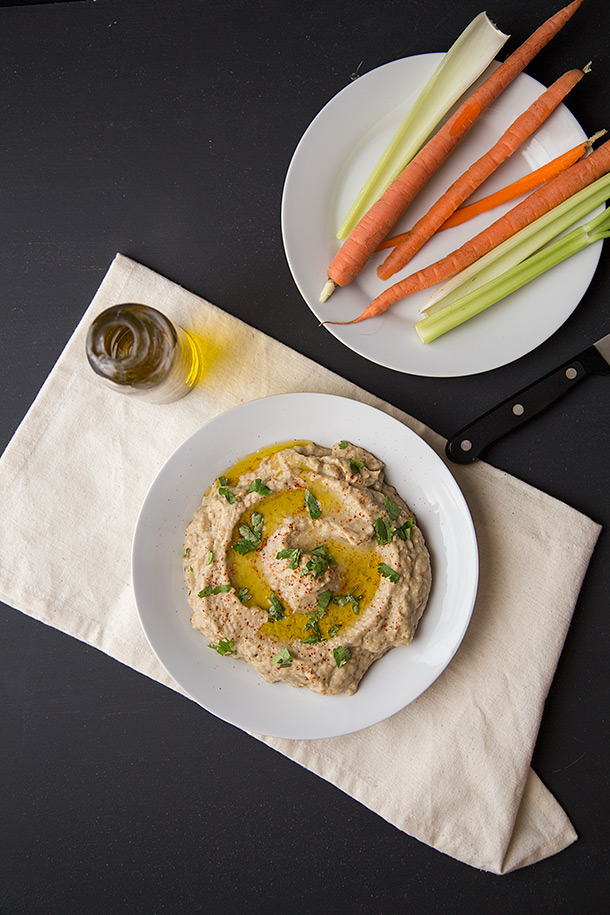 Baba Ganoush
Ingredients
2 globe eggplants
3 tablespoons tahini
1 tablespoon extra virgin olive oil plus extra for serving
3 cloves of garlic peeled
juice from 1 lemon
¾ teaspoon salt
¼ teaspoon cumin
pinch of red chile powder for serving
3 tablespoons fresh chopped parsley for serving
avocado oil for brushing
Instructions
Preheat the oven to 400. Slice the eggplants in half and brush the cut sides with avocado oil. Place the halved eggplants cut side down on a foil lined baking sheet and prick them all over with a fork
Place the eggplants into the oven for 35 minutes or until very soft. Pull them out and allow them to cool for at least 5 minutes.
Scrape out the flesh of the eggplant and place it in a blender with the remaining ingredients and puree until smooth.
Serve garnished with chopped parsley, chile powder and a drizzle of olive oil.