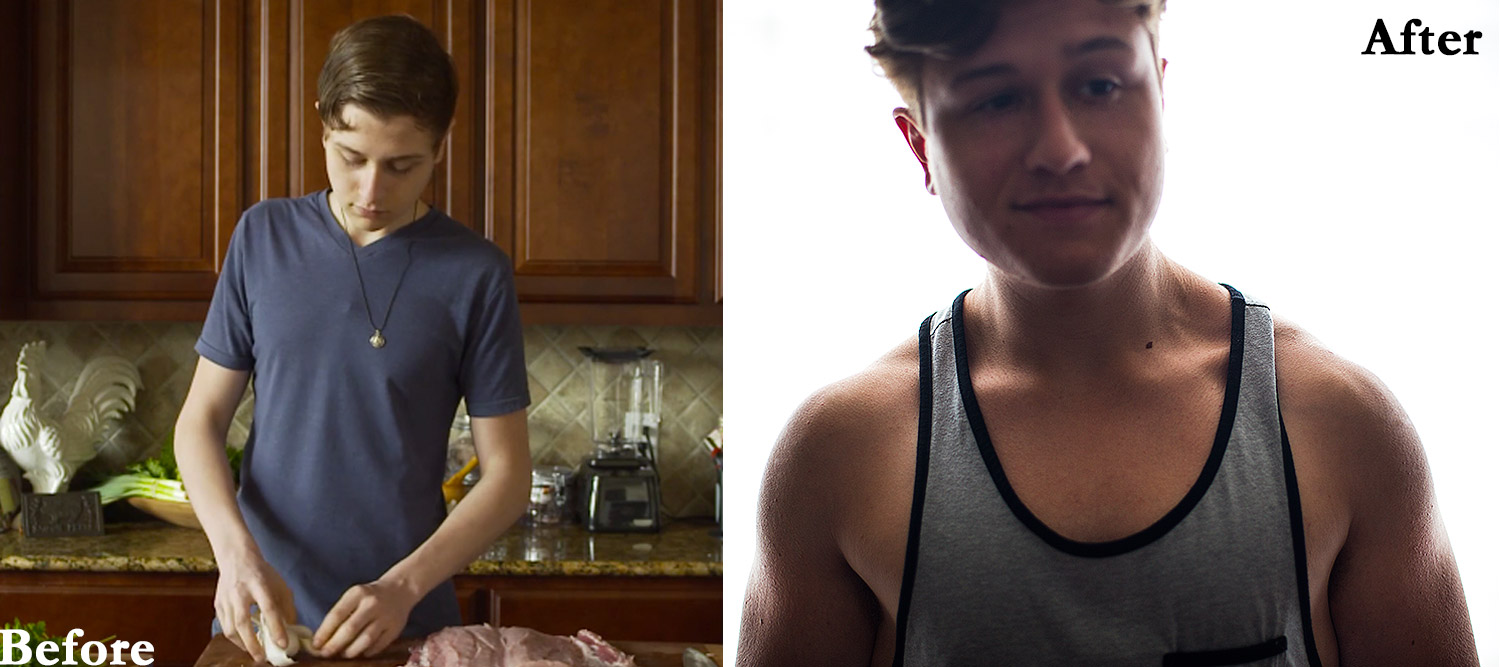 This is a bit of a different post than your regularly scheduled programing, but I've been wanting to share this extra bit of my journey with everyone that reads the blog. I have been getting quite a few questions about it via email as well so I hope this answers some peoples questions!
Over the last year I gained about 70 pounds, but in a much better way than that might sound. As you might already be able to tell from the photo above. With this said, lets start from the beginning for those of you who are new or just need a quick recap of my most known story so you know where I'm coming from.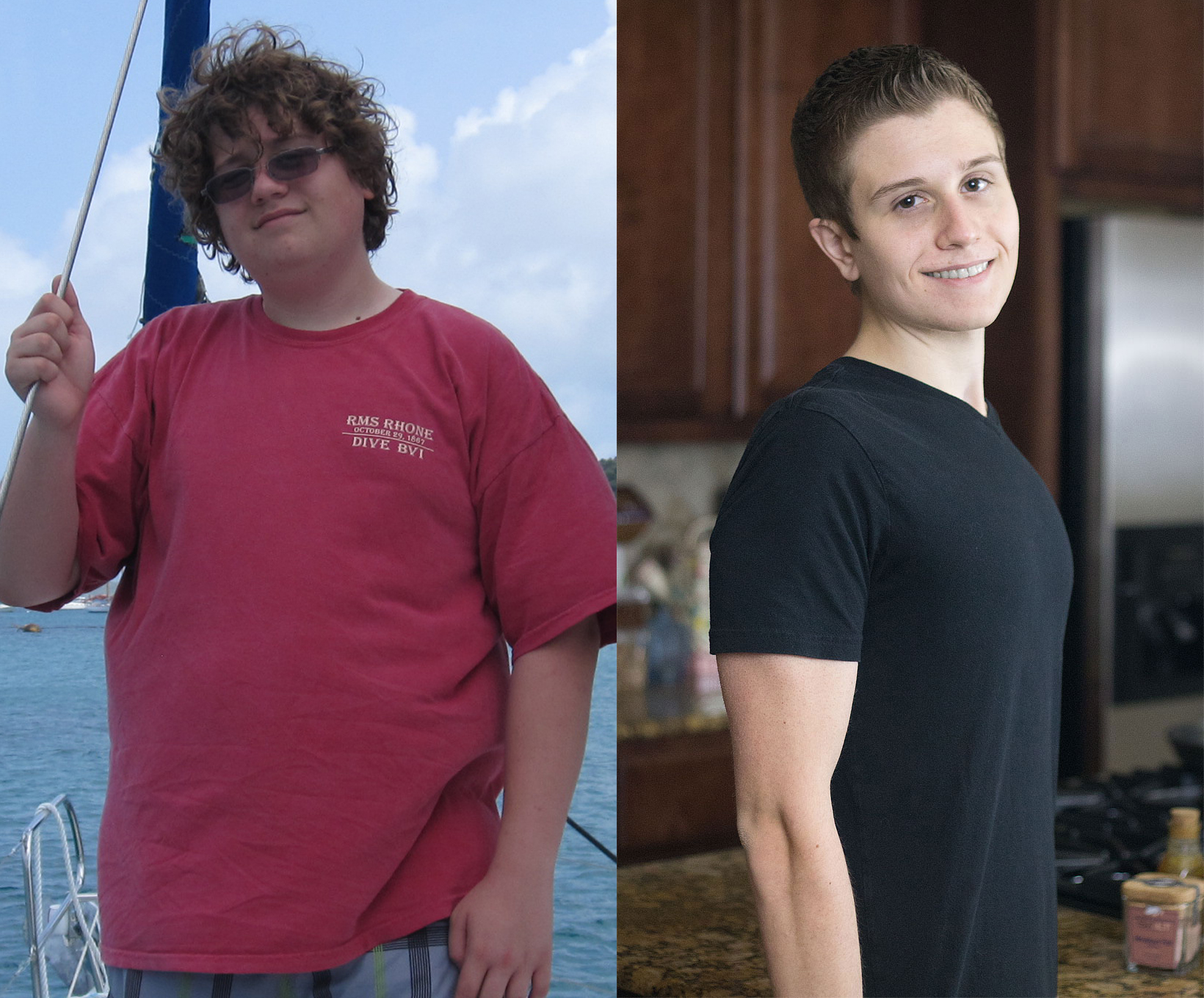 When I was about 15 years old I took the treacherous path to losing more than 100 pounds and was successful in the process. This was brought on due to several health problems as well as debilitating humiliation and ridicule from my classmates almost my entire school career. At this point I had found strict paleo and the fat was practically melting off of me. I started the very website that you are on and got my first cookbook published all by the age of 17 (I'm now 19).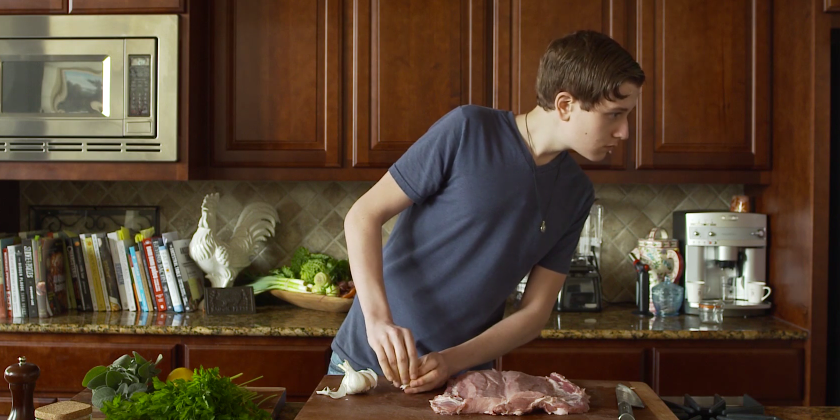 This is where things sorta took a bit of an ugly turn, and yes even when I first started this blog. So everyone thinks that after weight loss life is perfect, but it's not; at least not for me. I felt the need to continue to lose fat even though I probably should have stopped. I felt like I wasn't lean enough and wasn't ripped like the guys that I saw in the magazines. Of course I wanted to get bigger muscles too but I wanted the leanness first. So I continued to eat low carb strict paleo every day and happily so. I didn't feel bad, in fact I felt great but my young metabolism needed far more than leafy green vegetables and fatty protein sources to sustain myself. Mind you I was only working out three times a week for an hour or less at that time.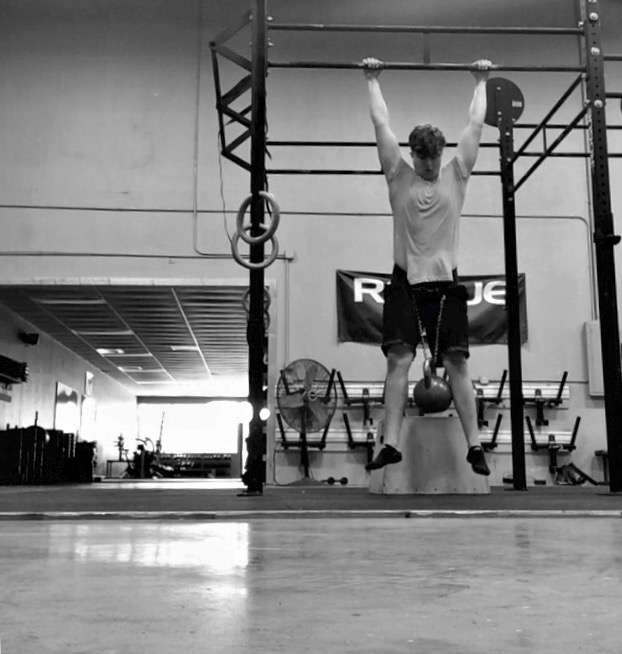 I continued shedding more weight until I decided I wanted to gain some muscle to fill out the leanness that I had acquired. I knew very little about mass gaining so I went to my friend Chris Girgis the owner of Crossfit Cypress. The first things he told me about mass gaining and the quantity of food not to mention fruits and carbohydrates being vital in success which was shocking to me. For one, I was literally afraid to eat carbohydrates in the beginning, including fruits like apples and bananas. Once he nudged me to start eating them I slowly began to get over that but felt the need to do it in an intermittent fasting style because I was mortified at the thought of gaining as much as a single gram of fat back. At this point he mentioned the possibility of body dysmorphia, which I respectfully disagreed with him at the time.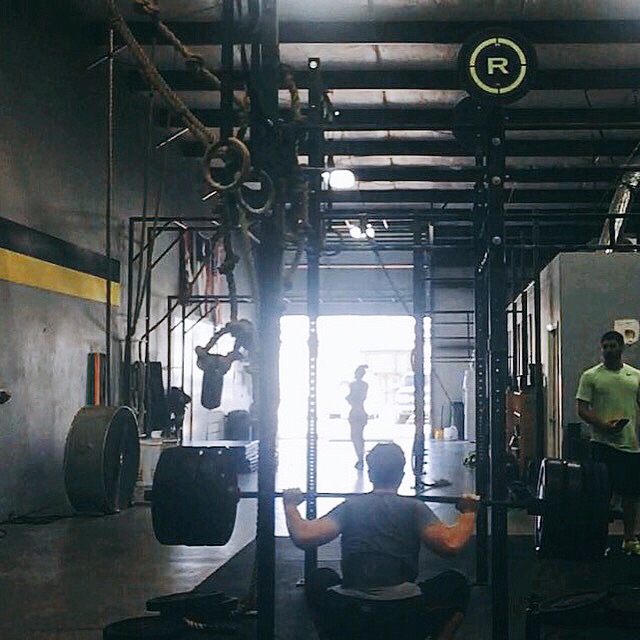 Eventually I just listened to Chris and stopped the fasting, stopped all the fancy meal timing habits, and really truly just ate to nourish my body to grow (breakfast, lunch, and dinner, protein, carbs, and fat, no calorie counting) but continued my hold on real food ideals. I was probably eating somewhere around 6000 calories a day for the first weight gaining phase which was an intense linear progression program. As I was preparing this post I was getting old shots of me prior to the weight gain and went to my cookbook promo video for some. I was completely dumbfounded with what I saw and I can say with certainty that I definitely had body dysmorphia. I was so struck that I could feel my heart racing and I immediately thought: "how the fuck could I let myself do that?!".
I don't even recognize the person that I'm looking at when I watch that video. All I can recall is when I was at that point I remembered looking in the mirror and seeing someone that needed to get "a bit leaner" and still had some "stubborn fat" that needed to be lost. No big deal right? That's the oddity of body dysmorphia. I feel like I've never even seen that version of myself before. Luckily at the time Chris guided me out of that phase and helped teach me more than I could ever list here.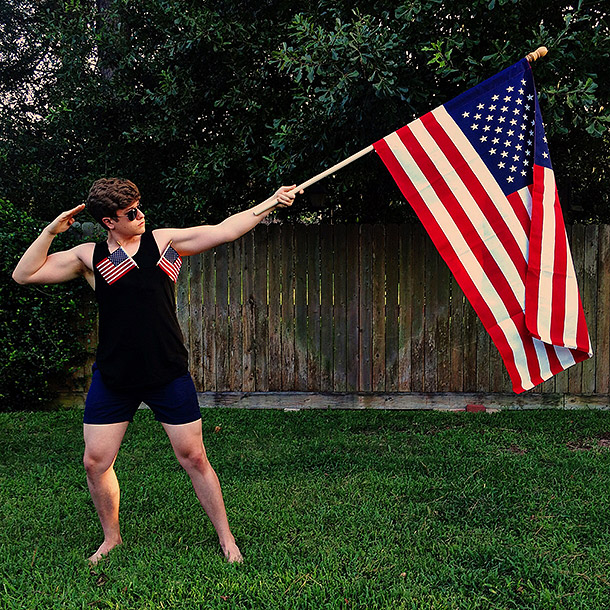 For the training portion, I first started with a linear progression program where I begin with a low weight for movements such as squat, deadlift, press, etc. Then the weight is increased by a certain amount depending on the lift every single day which continuously overloads you and adds chunks of strength and adds weight super quickly especially since I was squatting every single day that I was working out. For that portion I was eating around 6,000 calories a day.  After that I went on my trip to Europe. Following Europe; which I had lost a lot of fat there due to all of the walking and climbing, I decided to do another bulk this time with a more bodybuilding style. For the first portion I worked mainly on strength with some hypertrophy involved for 3 months. Then for the second portion of that I did german volume training for another 3 months. Both times I was eating about 4000 calories a day.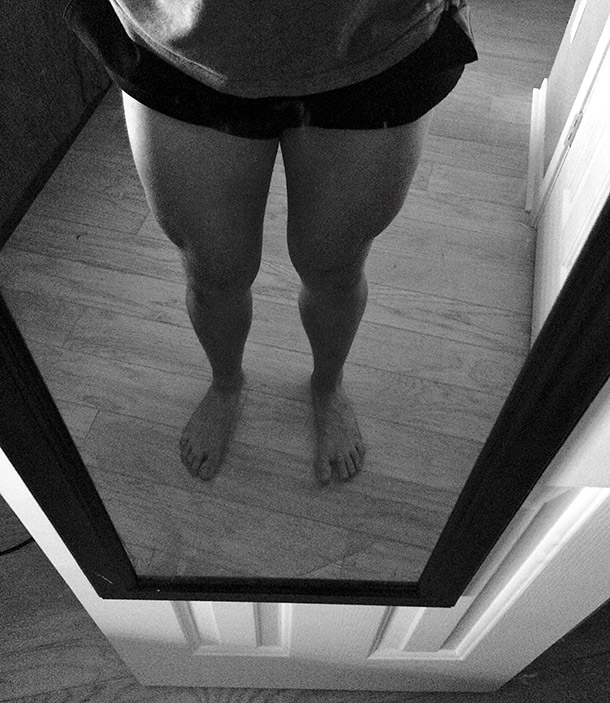 (This image is not intended to be inappropriate it's simply to show mass gain in the quadriceps)
So in total the training equated to about 9 months worth of training, and another 2 months of being in Europe not working out at all, which is a complete total of 11 months. Within that allotted time my metabolism is even higher than before with the added muscle mass and I'm about 70 pounds heavier but this time with muscle rather than fat. I ended up siting around 200 pounds of fairly lean mass and started my first cut about 2 weeks ago. I also quite literally added hundreds of pounds to all of my lifts which was really fun and exciting to experience.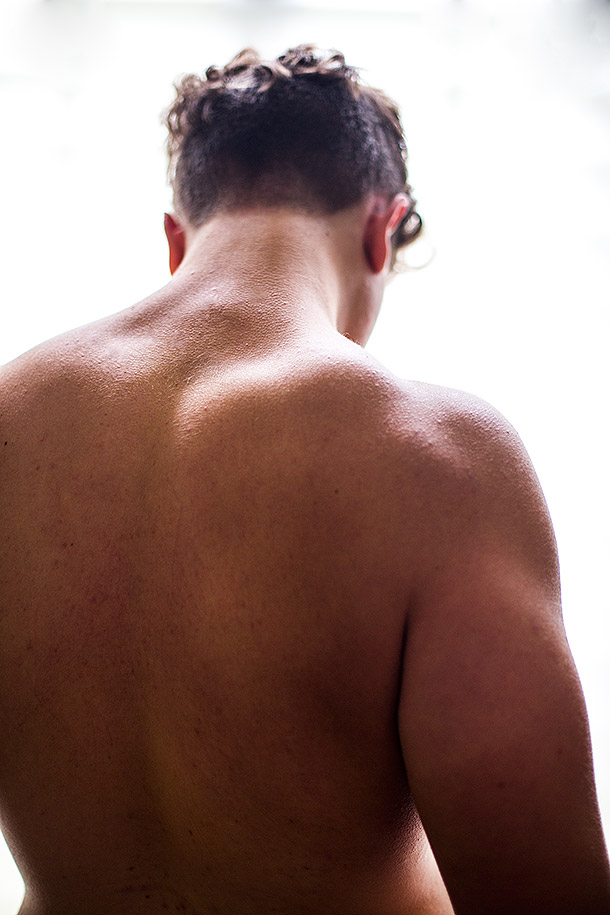 There you have it guys and gals, I think I have truly put my body through a ringer but my journey still continues and I plan to add a bit more mass after this cut. I just wanted to share and add this extra piece to my story for you guys to read and take from it what you want. The whole point of this is, a lot of the time I think we get too hard on ourselves about the things we eat and begin to obsess about it. It takes a certain level of obsession in order to be successful but you can do that without letting it consume you as a person.
Which is why when I started this I just told myself, if it's real food, something that isn't entirely destructive to MY body then I'm going to eat it. For those of you trying to lose weight just remember to know where you started and make sure that you don't let what happened to me happen to you. Make sure you have a goal in mind, stop there and reevaluate with a careful opinion. It's all about the journey there are no wrong moves and things tend to fall into place. Take both of these success stories as a point that there is always a way in and a way out. Our bodies are incredible and can do just about anything and take on any journey/trip, you just need the right mindset for the person driving.
I'm very proud of what I've done but it doesn't stop here there will be another bulk(mainly for tweaking and focusing more on certain areas like arms, calves, etc.) Now to finish off this cut whilst still getting up delicious recipes for you guys! So thanks everyone for reading and most of all thank you Chris for helping me out through that tough time. If you have any questions or things you want to let me know please leave them in the comment section of this post and I will get back to you.
---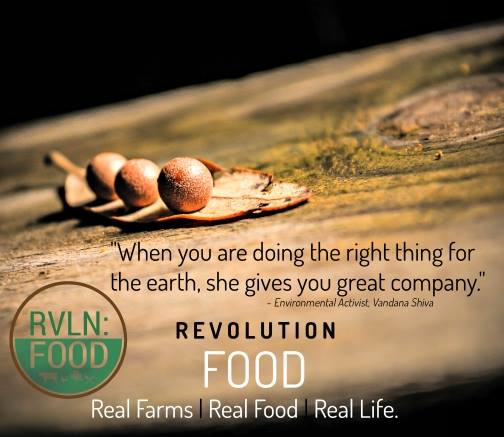 Also heads up for those of you in Arlington, VA. I will be doing a book signing and a panel discussion at the debut screening for The Revolution:Food Movie at The Take Back Your Health Conference. Come meet me, get your book signed, and watch an incredible documentary (which I happen to be featured in as well) about the power of real food!